Inventory accounts for a major part of any business investment, be it in terms of raw materials or finished goods. The profit of a business depends on how efficiently the inventory is managed.
If you can manage your operations with a low inventory level without running out of stock frequently, you will save a big amount on holding cost.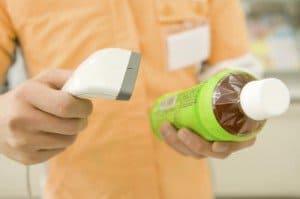 Barcode Inventory Management system is an exclusive tool designed for the purpose of managing the stock position in a better and efficient way. A barcode is a series of black bars of varying widths with white space in between, printed on a label. Each barcode has a unique value. A barcode scanner is required to read these labels and it eliminates the need for manual data entry.
Here are some benefits of the barcode technology:
* Using barcode scanners at the POS reduces the human error when it comes to identifying products and price.
* Operators can learn to operate the barcode devices within minutes.
* Placing the barcodes on boxes, crates and barrels can help you easily track exactly what is inside the container.
* The time taken for a barcode scanner to complete one transaction is very fast.
The inventory management systems can then let you identify the fast, medium and slow moving items so that you can plan suitable actions to reduce the inventory levels for such items. Getting accurate and timely updates also ensures you can place orders for the fast moving items in time and avoid losing sales due to stock out.
But you should never add, move or remove anything from inventory without first recording the transaction with either the portable barcode scanner or the desktop software, as it will lead to incorrect reporting. As a result the system will not give you correct reorder, usage or quantity report.
FusionRetail software is highly integrated with a large number of barcode readers and scanners so that you can manage your retail operations efficiently. Download a no-obligation demo copy of the software.