Every café and restaurant deals with the problem of wastage daily. But ironically, this is the problem that gets swept under the rug.
You would think that if a business is facing a persistent issue then that is the one which will be tackled with full force. Unfortunately, wastage is a concern that doesn't get its deserved share of attention.
Things are, however, changing now. With more eco-friendly cafes sprouting in major cities, the focus is shifting towards how to make an eating space more sustainable. This uprising is attributed to many reasons. Firstly, a growth in educated, smart, young consumers who have the knowledge and a concern for environmental issues on their fingertips. This is a new wave of conscious individuals and groups that demand that businesses take responsibility for the waste that they generate.


Secondly, hospitality industry itself is being proactive in their waste management skills as a PR activity. Any marketing professional will tell you that coming off as an eco-friendly and environmentally conscious café will improve its image and loyalty. It is now 'cool' to be on top of their waste reduction game and be a minimalist with handling resources.
Thirdly, it is in the business interest of cafes to take a second look at their waste. A basic analysis will uncover how much money can be saved with better controls in place. This is the point that can make cafes consider wastage seriously as it has the potential to drive their profit margins up a few notches. Wastage of resources is draining of money. It cannot be put more simply.
What is wastage exactly you ask? With regards to a café, a wastage can be of food or materials used as cutlery. A lot of food is dumped due to leftovers and spoilage. Food and drinks that are eaten partially or are rotten or spoiled due to incorrect handling among other reasons. Materials such as plastic and paper are also wasted in almost equal amounts due to mismanagement of disposable ware.
A size-able extent of wastage in your cafe can be avoided by following these five steps:
1. Create Awareness
Train staff on the importance of waste reduction and the benefits thereof. They could be incentivised on their actions as ultimately it will lead to savings. Imparting knowledge is the biggest step that a café could take as systems can only do what they are designed to, but staff can be educated to be proactive. Teach them how to spot potential waste and monitor cleaning of coffee machines and other equipment as mold can spoil drinks and food if left unclean.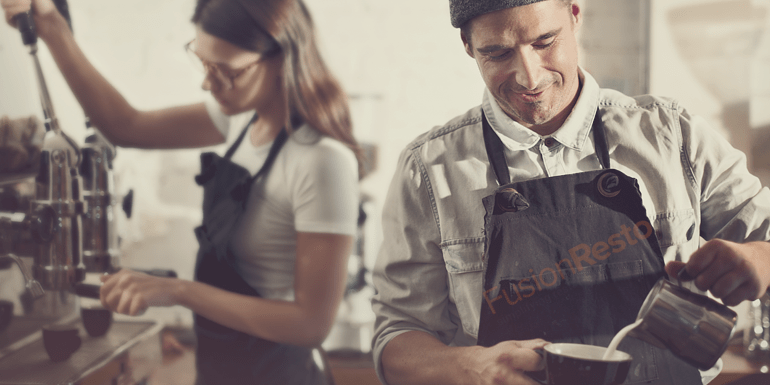 2. Inventory Management
Since we are dealing with food and drinks here, priority should be given to the perishable ones. All milk, meat, fish and fresh vegetables should be dealt with keeping in mind their expiry. Cold storage and power backup to be kept up to date. It is advised that exotic fruits and vegetables should be ordered in small batches and only when demand has been established should they be ordered in bulk. Concepts like "Soup of the day" can be used to test demand with patrons. Carbonated drinks can be served from a beverage gun or dispenser instead of a can or a bottle.Expiry date vigilance follows the basic principle of 'what comes in first, goes out first'. An efficient way to keep account of all inventory and its movement can be the use of a simple and comprehensive restaurant software like FusionResto.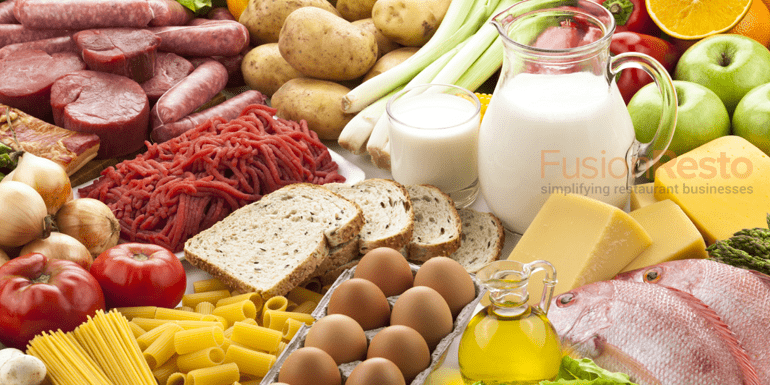 3. Recycling
Waste segregation into dry and wet should be practiced for better disposal. Simple techniques of recycle-reuse-reduce should be brought in practice. Notice the waste your cafe generates and question if it can be used for another purpose. Paper napkins and towels can be replaced with cloth ones and plastic or thermocol cups can be replaced with ceramic ware. Disposable cups and plates to be kept strictly for takeaways. Double wrapping and double bagging can be immediately stopped by introducing firm materials. Recycled materials can also make beautiful art that enhances the look of the cafe's interiors.
4. Backward Integration
This concept from Logistics Management teaches the importance of considering your suppliers as part of your value chain. Your suppliers are not simply outsiders supplying raw materials but also a link in your distribution. Demand eco-friendly alternatives and reconsider batch sizes. Timely return cycles should be established. Measures, like purchasing whole bean coffee and grinding it in the cafe itself are a welcome step.


5. Food Donations
As much as this point might look altruistic, this also makes commercial sense. Not only can you ensure the survival of less fortunate people by donating your excess food but also establish a healthy image for your customers and a responsible environment for your staff. Recently, the actress Frieda Pinto coordinated a food donation drive for the Oscars! All that delicious food for the stars later was redistributed among homeless communities. We can take a leaf from that page and set up a donation with local food rescue organisations.
There is no better way for a café to ascertain that their business model is a conscious one. Ensuring waste management shows how much a café is willing to ensure a sustainable business model that is cost- effective and environment-friendly. Once this is taken care of, the profits of your cafe will start to soar very quickly!