We are in an extremely alarming situation as our planet is threatened with all kinds of environmental hazards. Owing to the increase in this peril every single human must save the environment. Hence, the concept of the eco-friendly restaurant is not only a fad but also a pledge of ours, the restaurant owners to make our earth a better place to live in for ourselves as well as for our future generation.
What is an eco-friendly restaurant?
Several market research reveals that about 2/3 of today's restaurant customers are willing to spend more if a business uses environment-friendly practices. Green technology in restaurants thus are in high demand.
There are several reasons for that- one, if you are catering to a restaurant with eco-friendly features, you will increase a large pool of customers. Two, once you adopt practices to solve environmental issues in the restaurant business, you can contribute to reducing carbon footprint produced by the restaurant and finally conserve resources thereby saving money
Take a look at the 5 ways to successfully run an eco-friendly restaurant:
1. Reduce and Manage Food Waste
Food loss and waste in a restaurant is a visibly significant global issue. According to the report of ReFED published at Restaurant Hospitality, the U.S. alone wastes about 63 million tons of food annually.
Also, the Green Restaurant Association released that the average restaurant wastes between 25,000 and 75,000 pounds of food every year. Now if you are planning to create an eco-friendly restaurant, the first step you ought to take is to reduce and manage food waste.
How do you do it?
We scoured the internet and finalized a few steps mentioned below to manage and reduce food waste. Take a look:
Have A Digital Inventory Management Tool
In this technologically rich era, taking the help of digital inventory management tool can ensure lesser food wastage. Tools like Restaurant POS Software, Zomato Base or Marketman simplify inventory management and are so designed that they send alerts to your smartphone when inventory is nearing expiration. Moreover, these tools are useful to allow you to have a real-time look at the list that you don't get over orders.
Keep Track of Expiration Dates on Ingredients
Most of the food waste happens when you don't keep track of their expiry dates. If you want to reduce food waste, it's recommended that you highlight the expiry dates as mentioned and ensure that your chefs select to use those closest to expiring. One of the great tricks is to put stickers with a "use by" date on all ingredients.
Consider Giving Away Surplus Food
The next crucial step that you can take to reduce food waste is to manage your surplus inventory. Every environmentally friendly restaurant has confirmed that donating good food is an excellent idea to reduce waste. In addition to that, your restaurant would also gain a positive reputation name. Why not you enjoy the limelight!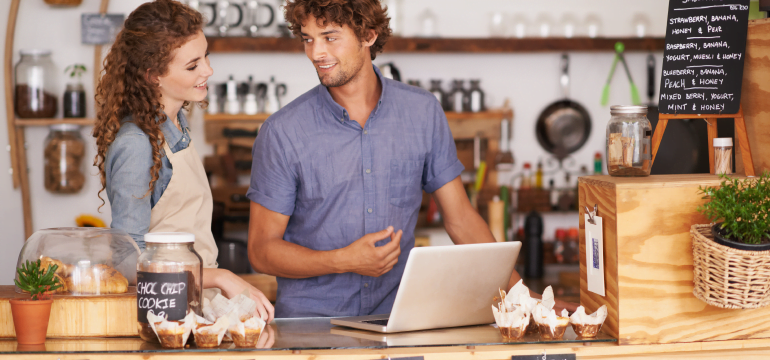 2. Focus On Energy Efficiency
Hydrofinity, says in its blog -more than 75% of hotels impact the environment directly through excessive energy consumption. Hence, installing energy efficient technologies can be one of the radical steps for green restaurants.
Are you spending too much on your restaurant energy bill? Take a closer look and determine how much energy you're using. Track your usage and reduce your bill payments by installing energy efficient appliances, lighting, cooling or heating systems.
Control Consumption of Energy
Once you perform energy audit your next step is to control the consumption of energy. That means you need to follow the age-old trick to turning off all the sources of energy that you are not using. Let your staff as well as your guests know the benefit of control usage of energy source and encourage them to follow your energy consumption policies.
Tune Up Your Old Appliances and Equipment
Needless to say, every equipment and appliances you have been using undergoes a process of wear and tear. Hence it's always advisable for every eco-friendly restaurant to tune up the machinery accordingly. It's no secret that appliances that run at an optimum efficiency require less electricity and undoubtedly will reduce your energy cost. So don't forget to carry on a regular maintenance program of your machinery.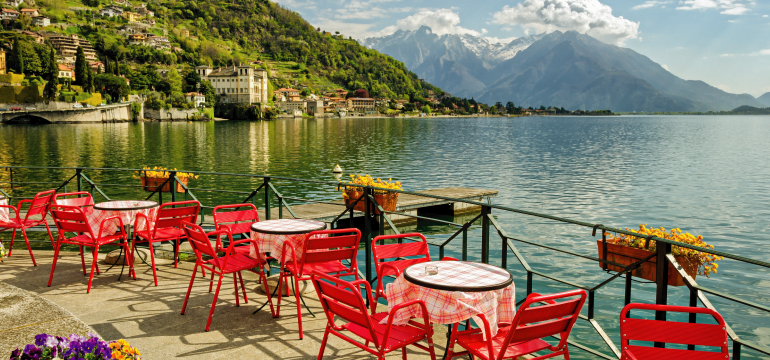 3. Invest In Machinery For Water Conservation
Water is an essential asset of our mother nature and so water conservation is yet another most momentous stride of an eco-friendly restaurant.
What can you do to increase water efficiency and help conserve water resource our planet has?
Replace the kitchen and bathroom faucets into low-flow ones.
Consider installing solar thermal panels to heat water.
Set up dual flush handle toilets or toilets that are high-efficient and lessen the amount of water used with every flush.
Switch to in-house filtration system instead of providing bottled water.
Build in water catchment system to store rainwater and consider reusing it further.
4. Use sustainable and environment friendly decor
Restaurant sustainability trends support the use of sustainable and environmentally friendly decor. You can focus on incorporating eco-friendly decor both at the indoors as well as outdoors.
Include both indoor and outdoor plantation. If you have ample space, the first and foremost eco-friendly decoration idea is to plant a garden just outside your eatery. Otherwise, you can reckon to decorate the outside of your food establishment with flower pots.
Set up a sustainable dining room or brainstorm to conceive eco-friendly cafeteria ideas. How?
Purchase locally built furniture made with rapidly renewable wood (FSC Certified wood) or bamboo. Use linens or reusable paper materials instead of tablecloths and napkins. Use reusable cups to promote green thoughts.

5. Offer Organic Food To Guests
Serving organic food can allow you to earn the accolades of being an environment-friendly restaurant. But there's a small twist in the story- organic food and sustainability are not synonymous. Therefore you need to think of other ways how to balance the act:
Consumers prefer local food and they consider it to be the most sustainable choice. So, serving such food will work wonders.
Consider serving food with minimal packaging waste. Use content packaging that can be recycled for future.
If you are known for dishing out seafood conduct a research on sustainable seafood options and offer them to your guests.
Go Green
Owing to the present world requirement of saving the planet, restaurants must change their strategies. The tips mentioned above are some of the vital points that would help you to become an environmental-friendly restaurant. Besides these, there are other ways too which you can take up and become an environmentally friendly restaurant.
In this cut-throat competition if you want to attract new customers and improve your bottom line going green is definitely a smart move.