Restaurants worldwide report succumbing to the menace of wasting food every day. The UN concludes that universal food waste accounts for 8% of global greenhouse emissions. The Guardian reports every restaurant can make a profit of £7 for every £1 they invest in cutting food waste. Therefore, it's a crucial requirement for every restaurateur to know about the portion control guide.
When we take a look at several market survey reports, we get to know that every franchise chain restaurants become successful by controlling food waste by keeping the menu portions under control.
Adopting a portion control guide has two side benefits. First, it helps the restaurateur to manage food waste and second it impresses customers as they start believing that such restaurants can ensure healthy profit margins by streamlining their portion sizes. Ultimately portion control is an essential factor in keeping your business profitable whether you own a small outlet or a food chain.
What is Portion Control?
Portion Control is an approach followed globally to reduce food wastage. This approach defines the quantity to be utilized in preparing a dish and then serving it. Also, it means maintaining consistency in the taste, quality, and amount of food, which eventually results in customer satisfaction. There's no denying the fact that controlling portions is essential for the success of your restaurant because it has a considerable impact on food costs.
ReFED in its analysis 'Restaurant Food Waste Action Guide' identifies the benefits of having a standard portion size in restaurants. According to the article, when restaurants offer multiple portion choices along with a range of alternative sides guests get the chance of choosing a meal as per their budget, taste and appetite. This, in turn, reduces post-consumer waste.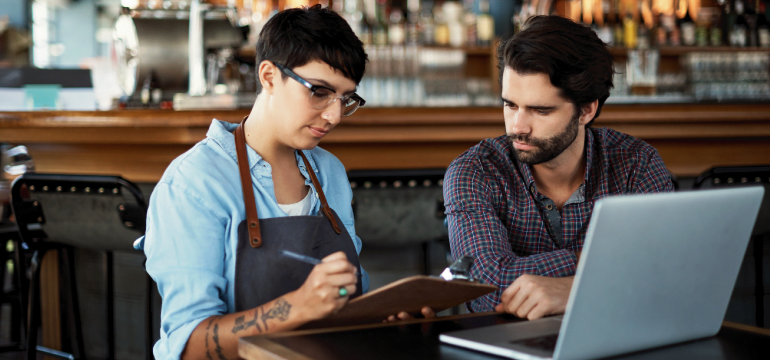 Reduce food wastage with this ultimate portion control guide for your restaurant.
Here are certain best practices let's take a look:
1. Purchase The Right Ingredients At The Right Time
The first and foremost step which you need to take while planning for reducing food wastage through portion sizes – focus on purchasing the right type of ingredients. Much of the food waste woes can be solved if you buy raw materials in the correct quantity.
Expert restaurateurs suggest that if you consider the 'Product Yield' of the item and keep track of the ingredients required in your kitchen, you will buy the right type of raw materials. Sometimes purchasing part-prepared and ready-prepared items are also a good idea. Although they might be expensive, ultimately they save on labour costs.
2. Devise a Standard Food Preparation Method
Devising a standard food preparation method is essential to the success of any restaurant business. Planning the recipe means you follow a set of instructions to prepare and present a dish. The instructions would consist of the quantity of the ingredients to be used along with the portion to be served to the guests.
Thus you frame an idea about how many people you can serve from one prepared dish beforehand. Apart from the preparing methods, you need to calculate standard recipes also.
How to calculate portion size in recipes?
Weigh each ingredient
Divide the recipe into serving size
Use a calorie counter for recipe yield
3. Use the Portion Control Plate
Once you have decided on a standard recipe, your next step is to follow the plating instructions. Using the portion control plate is advantageous for serving food and controlling portion size. You can lay down a set of plating instructions in writing for your chef to eliminate any complication. Furthermore, it's a good idea to have pictures of the actual dish for reference.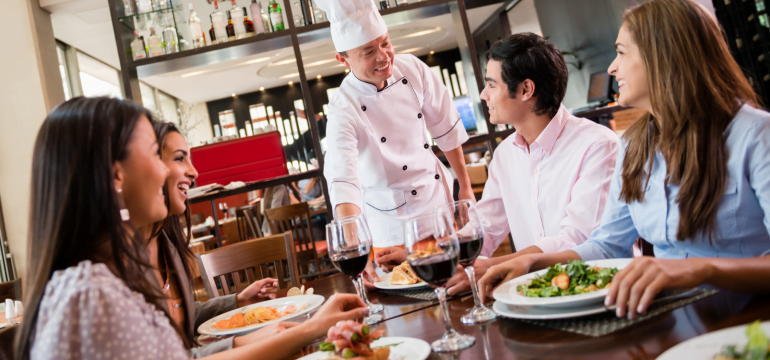 4. Measuring the Right Way with Right Tools
Food measurement is the most critical part of portion control. How will you do that? Use the right portioning tools and utensils such as jiggers, cups, spoons or ladles as serving dish. In addition to that, using the right commercial kitchen scale for weighing meats and cheese can have a beneficial impact.
Allot ingredients in three ways-
Measure by count- This is a way you can use to count the number of ingredients to be used or served.
Measure by volume- While you measure by volume use cups, spoons and ladles.
Measure by weight- This is another crucial way to reduce food wastage. Use a scale for measuring the ingredients.
5. Offer What Your Customers Want
Portion sizes play an integral role in reducing food wastage. Consumer survey reveals that 41% of people blame serving oversized portions for wasting food. Hence, it's essential to offer customers according to their choice. A close look reveals that there are several benefits of portion control.
The most significant benefit is that having a standard measure will keep your cost consistent. Here's how to do it-
Offer your customers smaller amounts of a standard menu item and keep the option open for refills. Thus guests would receive what they want and additionally restaurants can prevent surplus waste.
Provide a range of side dishes with the mains. Don't forget to indicate menu options that can be swapped out for other choices as well. For e.g. waffle fries for regular fries so that guests can enjoy the sides they like to consume.
Give your customers the choice of picking up' doggy bags' and take back home what they have not eaten.

Are you ready to follow the food portion guide?
Although controlling portions yield better benefits for restaurants, yet there are chances when customers are dissatisfied with the lesser amount of food served at the same cost. Hence, when you think of reducing food wastage, as a modern restaurateur you must also keep portion sizes in check so you can maintain correct food cost and contribute to your overall restaurant profits. Following the best practices mentioned above and installing the best restaurant software maintain consistency in food, increase customer satisfaction and create a significant impact on your restaurant revenues.