The biggest hassle for any restaurant is to manage restaurant inventory effectively. This is because there are so many raw materials coming in and going out and each one needs to be tracked accurately to avoid discrepancies in bills and stock lists. Even though most restaurants have their restaurant software in place, which helps them manage their inventory effectively, most of them are still without proper restaurant inventory management systems integrated into their software. Here's what you can do to ensure that you don't have last minute palpitations owing to errors when rechecking everything at the end of the week or the month.
Tips To Manage Restaurant Inventory Effectively:
1. Monitor it
The fresh stock will come in every day. However, what is important before it comes in is that you monitor your existing stock first. You can use your software to check the available stock at the start of the day and the end of the day, you can look at the closing stock at the end of the day.
This regular monitoring is crucial because you want to keep a close eye on every ingredient to understand long-standing stock that isn't being used. This helps you keep discard all those ingredients that are nearing spoilage, thereby keeping an effective check on restaurant inventory shelf life.
Moreover, this will also help you to keep a check on theft or overuse of ingredients. A variance of 2-5% is alright. Anything beyond that points to excessive usage and wastage or theft. Effective restaurant kitchen management is essential to overcome all of these issues.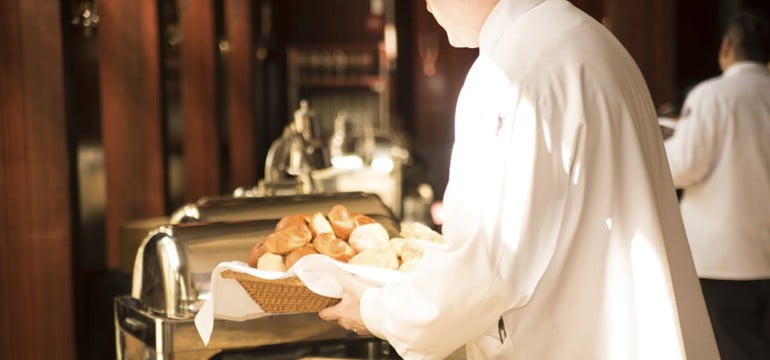 2. Know your raw materials
The first thing to know is that 'less is more'. Never overstock because you will end up wasting both money and raw material. You can always restock more if you run out but something that is wasted and is perishable is going straight to the dustbin.
Restaurant raw material management is essential to keep abreast with everyday transactions. Use seasonal products and ingredients when you can. This will get the customers pouring in as they always like to taste something new. This, in turn, will lead to all the raw material being used up, leaving you with little to no wastage.
Also, if you have good restaurant software, you can expect it to let you know when you are low on supplies so that you can reorder in time. This helps you in staying away from embarrassment when more customers are ordering the same food item on the menu. If you are doing it right, you won't have to say 'no, we don't have that currently', to any customer.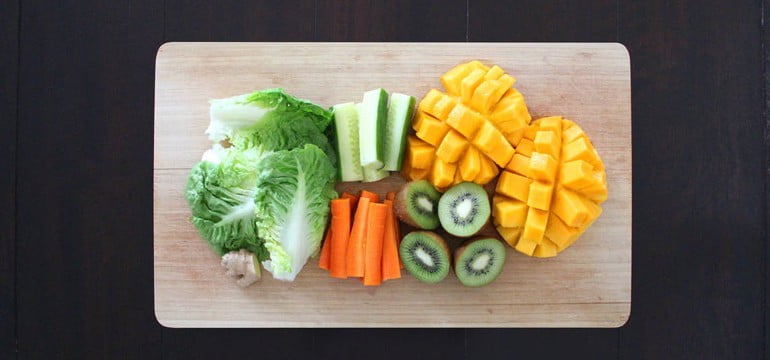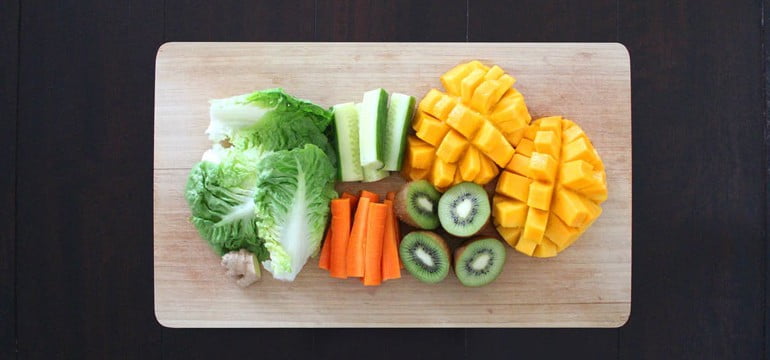 3. With 'big chains' comes one master kitchen
To manage restaurant inventory, you don't need to do a lot but whatever you do need full focus and quick action. If you are not fast enough or your restaurant software is sluggish, you will end up in chaos.
Such is the nature of big restaurant chains. There is a lot of chaos! Now the ones where food is prepared in the one-for-all kitchen, the chaos is even worse. There is no way you are getting out alive if you don't have the software that saves you a life and a half.
You can't expect yourself to keep a manual track of every outlet unless you wish to go crazy and end up in an asylum! Save yourself the agony and let your software do it for you. With clean demarcation of all outlets and their individual inventory requirements, efficient and timely inputs from the managers at every outlet and quick action from the master kitchen on every outlet's needs, restaurant inventory management becomes a cakewalk.


4. The report
The best part about having good software take care of your restaurant inventory management is the fact that you end up becoming an expert. How? At the end of the month when you will be able to check on daily requirements, spoilage, wastage, efficient usage and management of all raw materials, you will be able to see the trends and point out areas that need improvement.
Whether you are looking for recipe costing or evaluating your chain's restaurant kitchen management skills, good software will give you a bird's eye view of everything at once. When you see a detailed report, you can also get a very good idea of which ingredients get used up the most to understand what your customers like you to serve. You can plan the evolution of your restaurant over time by simply using this data that these reports generate for you.


Effective restaurant inventory management can do so much for your brand and your restaurant. You not only save tons of money and avoid wastage but also end up getting insights into consumer behavior. This helps you grow into a restaurateur who is not only dealing with 'in and out' of everyday inventory but is also an industry leader who knows what works and what doesn't when it comes to pleasing every person who sets foot into have a good time.