The restaurant business is a competitive one. A restaurant cannot depend solely on the guest orders to survive in the market place. Up-selling is one of the ways in which the restaurant can maintain a healthy profit margin.


Up-selling is a fine art requiring persuasion where servers can influence the bill amount of the guests they serve. Through the power of suggestion, a server can lead the guest into ordering the expensive items on the menu and/or increase the number of items ordered. Thus, increasing the bill amount. There are many ways in which servers can up-sell and help the restaurant succeed.
Some tips to Up-sell in your Restaurant for Higher Profits:
Small Bites and Side Dishes
Starters and appetizers are the margin makers for a restaurant. A growing trend reveals that guests, especially millennials, are more drawn towards small bites rather than a full course meal. This offers them variety and a chance to taste more dishes in one order.
Mixed platters are hugely popular for that reason. Starting the meal with an order of nachos or other such appetizers allows the restaurant to earn more on the total bill. Servers should suggest side dishes like French fries, onion rings etc. These are the low-cost, high margin items that should be recommended more.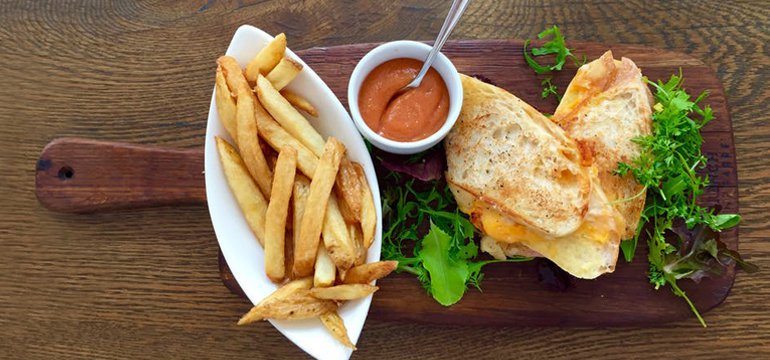 Beverages
If you look at it, every single order can be complimented with a beverage. Upon taking the food order, servers should suggest a beverage that goes well with that order. This is a more personalized approach and hence softens up the guest to the suggestion.
For example, pair your in-house beer with one of your burgers and make a wine suggestion with an order of pasta. The regular tea/coffee suggestions should always be made before or after the meal as appropriate.
Happy Hours
It has been observed that attracting guests to your happy hours leads to an increase in orders of appetizers. This is an excellent way to boost sales of starters as a majority of the people prefer a small order along with their drinks. Any revenue loss due to discounts on liquor can be overcompensated by the appetizers. Look at happy hours as a means to attract attention to those side dishes.
Complimentary Tastings
Coffee shops like Starbucks have championed this method. High margin items, especially those newly introduced, should be served in small quantities as a complimentary tasting. Most people won't mind a free sample if served attractively. This will create awareness for that menu item and increase demand eventually.
As you can see there are many ways in which your staff can up-sell. A word of caution here: make sure that your servers are trained to do it politely and not aggressively. People do not like to be pushed to order something they did not come for. The winning element is that of surprise and interest. Make a suggestion about a side order by summarizing why it is a great option and add a small note about its taste.
If done right, up-selling has numerous benefits for your restaurant. More importantly, it creates a win-win situation where the customer stands to gain too.
Here are some Benefits you can rake in with Up-selling in your Restaurant:
Favorable Image
Servers making relevant suggestions creates an image of care and expertise on the part of the restaurant. It will give the message that the servers know their menu well and are considerate enough to recommend to their guests something they might miss out on. There are too many restaurants where servers assume a role of a robot noting down orders and leaving the table with an acknowledging grunt.
Availability of Options
Impress your customers with the wide range of options you have for them. This will break the monotony and make the guests realize that they can visit again with a different combo order available. It is, thus, necessary to introduce not just side dish options but also to add flavors and sauces with the same. For example, French fries could be served plain, with peri-peri sauce etc.
Increment in Bill Amount
This is the most crucial success point. The overall bill amount can be inflated with added suggestions. Customers do not mind shelling out a little extra for a good accompaniment to their original order. Your restaurant can see a 25-30% increase in bill amount accounting to up-selling alone.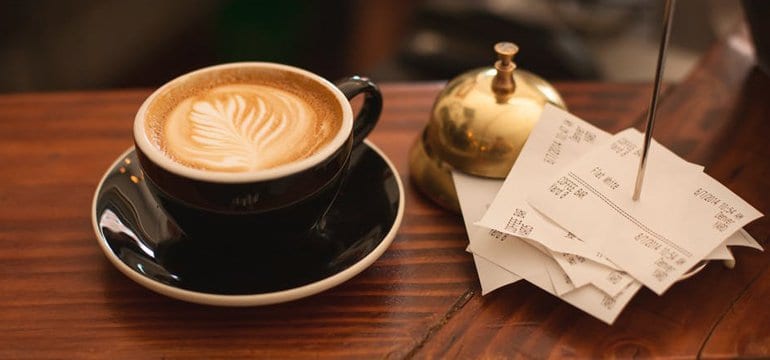 Tips
This is motivation for the servers to make recommendations. A bigger bill leaves them with an increased tip amount too. Apart from that, the restaurant manager can introduce a periodical bonus program as a reward to encourage servers in up-selling.
Branded Items
Collaborating with brands is another idea in up-selling that a lot of restaurants are finding profitable. This includes serving branded mineral water as an option, branded desserts like Oreo shakes and tie-ups with liquor brands to stock the restaurant bar area. Brands bring in an environment of familiarity for the guests and add to the profits of the restaurant.
A lot of these procedures can be managed better with a POS (Point of Sale) software for your  restaurant. This software can also be helpful in setting up prompts for servers to up sell a new guest. The software can store records of customer orders and make up-selling suggestions accordingly.