If you are keen to increase sales in your retail store, here are some easy to implement tips: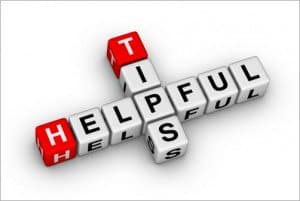 1. You should have a lot of signages that indicate to the shoppers where different types of merchandise is displayed. This helps to direct them to the right area where they can look at and buy the products they are wanting to buy. A lot of people are shy and if they cannot see what they want, they will leave your store rather than ask for directions.
2. When you are displaying some off-beat items, it helps to put some literature besides it that explains what this is and how is it to be used. While one may be curious about a new item, one may not understand the use and leave without buying even though it may be useful to one. You can list multiple ways to use it for different types of folks, where possible.
3. If you accept credit cards, you must display a notice right on the glass entrance or in a prominent position after the entrance so that the shoppers know that they can pay by cards even if they are not carrying much cash. This may encourage them to buy some high value items that they might have skipped for want of cash in hand. This notice can also be displayed at prominent places in different departments.
4. You should display some nick-nacks that are small value and impulse buy items like small gift cards, toffees, small soft toys. The patrons may pick up a few of these while they are waiting for the bill and this will add up to a good amount of extra sale at the end of the day.
5. Don't greet the customer with "What are you looking for?" immediately upon entering the shop as most people find it very irritating. Several of us are just browsing and will buy something if it piques our interest. However a knowledgeable sales person must be around to attend us if we look for one to ask for some details or want some item to be displayed.
6. I went to a shop today with a flight of about 10 steps to eter the shop. This looked quite challenging, specially for older people. The mind of the person can be diverted by displaying some stickers on the vertical side of the steps announcing offers or latest additions to the range. The steps can be used as free promotional space in this way.
7. The display in the store should be well spaced out to give the impression of a luxury boutique shop. When things are stacked on top of each other, it creates a cramped out and devalues the products on display. You can charge a premium price when you exuberate luxury and you have to offer low prices when you create a wholesale atmosphere.
8. Similarly, if you are selling products at low prices, you might like to leave less space around to give the impression of a bargain joint so that more people are interested in checking out your wares.
9. By strategically placing your displayed items, you can create well defined walk ways and place the items you want to push along these. Thus most of the customers will be able to see them while walking around and the sales for these will eventually go up. Similarly, always put the popular items along these channels so that people can easily locate and pick up those items without having to search for these.
Bonus tip: If you are not already using a computerised billing solution, you should seriously consider installing FusionRetail™ to improve your billing speed, increase accuracy of billing and maintain accounts and inventory much more easily. A free demo copy of the software is available here.