Are you looking for a way to operate your business more efficiently? Are you finding it hard to deal with increasing shrinkage issues? Is unnecessary paperwork and time management a big concern for you?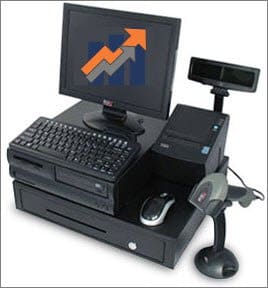 A POS software (Point Of Sale software can take care of all of the above issues. The point where a retail transaction is completed is called a POS or checkout. There are several advantages of a retail POS system. It's all about you choosing a correct program that will suit your business needs. A good choice of software is half the job done. POS software is not restricted to a retail shop but even there are customized POS for restaurants and food courts.
When choosing a POS system, ensure that the retail software you choose can automate all of your process-oriented tasks, such as physical count, purchasing, label printing and customer loyalty monitoring. Apart from increasing your efficiency, it can help you manage the entire business as a unit. It simplifies the work, eliminating unnecessary chores and also keeps a track of everything.
Advantages of a good retail Point Of Sales software:
Everything being recorded instantaneously, from sales to inventory, it is easier to reduce shrinkage.
With the help of barcode scanner, every item in the store is sold at correct price.
With detailed sales reports, it is easier to keep the right stock on hand leading to managing inventory in a better way.
POS software, be it for retail store or a restaurant, will increase the efficiency of the transaction by streamlining the process. It also speeds up the process resulting in more accurate service.
A POS ensures price consistency if you have store across multiple locations.
POS system can replace the lengthy but important paperwork. Thus it saves a lot of time.
FusionRetail is a very user-friendly software for your retail POS and will help you generate lots of profit from your retail store. Download a FREE demo software and see for yourself how streamlined the retail POS can become so easily!