Draught beer can increase pub sales. If you don't trust our words, you got to give it at least one shot! The turnaround rate at pubs and bars can be drastically increased by the mere addition of tapped kegs. One, it's too cool to handle, two – it's BEER! So the next time when someone asks you how to increase footfall in a pub, beer is and will be your answer!
Not just this, draught beer has tons of other advantages. You simply call your customers – "Want a beer, don't despair"! There are just a million reasons to leave your spouse and drink draft beer. And people only love those ideas.
Beer is always good, only until you wait and taste it on a tap. Why? "Because it is ON A TAP!" Everyone has heard it once in their lifetime and people tend to believe what they hear. It's fortunate enough that this time they won't be disappointed either. And they will return. So, we'd say, you got to tap the potential of the 'tap'!
1. No more "Pour me another, will ya??"
Simply turn on the tap and help yourself. This concept suits most individuals and is accepted all over the world. The best part is that people need not wait at the bar for the bartender to serve them. You must be wondering how does that help, right? People, especially customers, hate waiting for their turn. They'll do anything to avoid it and simply love being served as soon as they order. Having a tap means they can pour beer into their glasses, as per their convenience and there is absolute 'zero' waiting time. Happy customers mean they'll return. That's simple math!
2. Drinking draught beer to celebrate!
Something good is always happening around the world and beyond. People need an excuse to celebrate! They toast to anonymity. And beer off the tap serves merely the purpose best. When it's as easy as turning around a tap and pouring in delicious beer, nobody would be disappointed.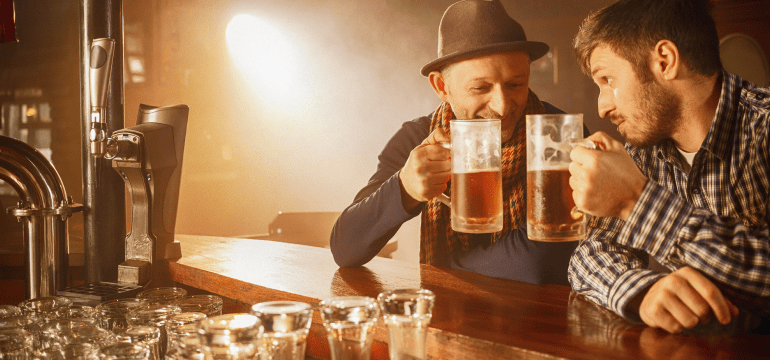 3. You can club it with terrific food, upbeat music and unmatched gaming
Draught beer goes with everything. Excellent food and gaming are always a good match. You can set up a pool table or air hockey and simply see fleets of people flowing in to drink, game and eat in amazingly good moods. They'll enjoy the upbeat music, the excellent food, and the games. This means they'll spend more time at the place and drink more. Also, the more the enjoyment people receive, the more regular customers you get for your bar. What more do you wish for, anyway?

4. A good brewer's job is always appreciated
Light, time, temperature and how good a brewer did his job are still the most significant issues faced, as far as beer is concerned. Unlike in bottles, beer is always protected from light in kegs. A consistent temperature gives a considerable advantage as well. As far as cans are concerned, you can't just keep them at walk-ins. So, a tap line it is!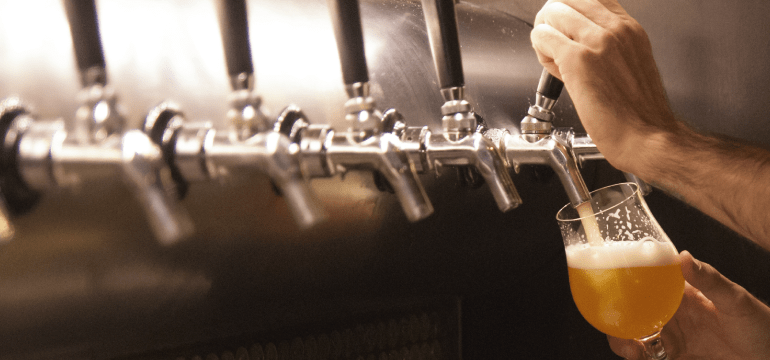 5. There are 'old beer' concerns too
If we talk of the present beer world, people are concerned about old beer. In a bar, taps or draft moves faster (as compared to bottled beer), and this leads us to the assumption of it being fresher. This clears one of the most significant beer-ordering concerns and is fundamentally important when a hoppy beer is being ordered, like an IPA or a pale ale.
This is because these degrade in flavor as time passes. Also, it needs to be noted that hop-driven beer is only ordered in an amount which can be sold by the brewery within a week. These must never be stockpiled. These are best served close to the time when they are brewed.
At a bar which has good traffic, kegs can kick within two days of being loaded on the tap and new deliveries need to arrive regularly. Old beer can taste off to some individuals and they often prefer fresh beer. Also, once a beer lover has tasted beer off the tap, he'll never want to get back to the bottle, unless there is no choice. That's the power of the taste and the flavor that develops.

6. Draught beer brings in more profit compared to the bottles
Here's another plus point for keeping beer on tap lines. These bring a higher benefit than the bottles. It is easier to customise pressure as well as temperature in most modern draft set-ups. This leads to a slight difference in the texture of the beer.
When beer is poured from a draft system, a different carbonation (mouthfeel) is attained then the can or bottled beer. A constant pressure is applied to the liquid by having a keg hooked up to the draft system.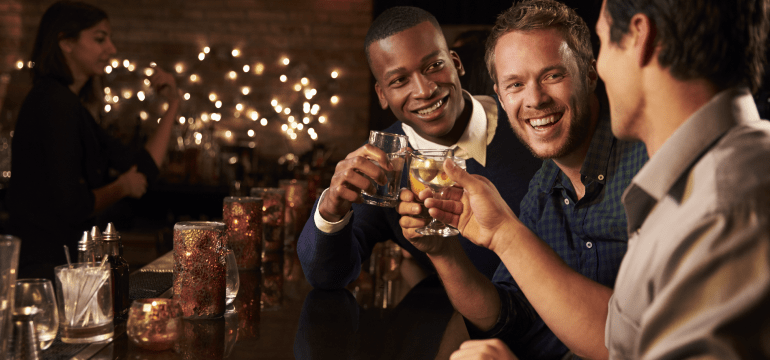 A bottled or canned beer lacks a certain amount of energy, which a fresh beer poured off a clean draft system possesses. All of this combined means that people will be drinking more, and spending more too. More profit flows in and you're doing it the right way too!
We don't think you need more reasons to get draught beer kegs and tap lines installed at your bar. Also, if it comes down to other things like analyzing the effect and success of the installation, you can always get back to the data recorded by your restaurant software.
Cheers to your new tap lines!