The drudgery of a 9-to-5 corporate life can make the most patient of souls feel frustrated. So don't worry. You are not alone in this struggle. Perhaps that's the reason why so many people are starting their own restaurants. But, do you really think it's that easy to open a restaurant? If yes, then perhaps it's time that you open your eyes to the reality. Opening a restaurant is certainly not a piece of cake. You have to take care of a number of things- from staff to financial management. You have to be strong enough to grapple with financial difficulties just like every fledgling entrepreneur does.
If you walk around the neighborhood, you will probably find an overwhelming number of fast food and multi-cuisine joints. This shows how lucrative it is to open a restaurant and be your own boss. Moreover, who wouldn't love to earn money from something as irresistible as food?

The things you must know

If you are very keen on opening a successful restaurant, here are ten things you must know before you plunge into it:
1. You may not be cut out to be a restaurateur
Yes. It may pinch, but it COULD be the truth. You may love to cook, serve and eat, but being an owner of a restaurant entails a lot of things. Firstly, you need to understand that people are becoming very choosy about food. So you may require a professional culinary certification if you want to serve toothsome food. A certification is always like an icing on the cake for your culinary skills. Secondly, you might have to work long hours and go without a paycheck. So ask yourself if you are ready to go through the test before you invest all you have into it.
2. Have a clear business plan in place
Don't forget that your restaurant, even if it's a tiny wrap and burger shop, is your business- you will earn money from it. Without a proper plan in place, you may land up taking the wrong decisions and making the wrong investments. If you have to invest, invest time in planning the whole set up. Your business plan should define your objectives and target consumers. It provides a clear direction while you are grappling with numerous challenges. Moreover, it helps you monitor a number of financial aspects such as taxation and licensing.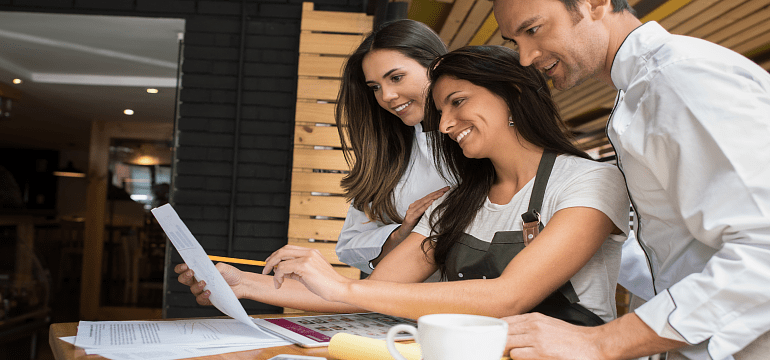 3. Never be over-confident about your consumers
Just because people love to eat doesn't mean they will go to your restaurant. You need self-confidence and not over-confidence while knowing your customers. People will only swarm to your restaurant if they get what they love to eat. Ask yourself- what am I offering? Will they like it? Will it interest them and make them come again? If you can answer these questions confidently (not over-confidently), then perhaps you should go ahead. Always know your consumers like the back of your hand so that you are able to strike a chord with them.
4. Know your competitors
Competition in any business is inevitable. So if you are starting your own restaurant, don't forget to consider the power of your rivals. Even a small steak shop in one corner of your neighborhood can take your business away. So you need to offer something that sets you apart from other restaurants in your region. Take a stroll around the neighborhood and see what other restaurant owners are doing. Of course, you don't have to copy them, but you can still imbibe a few ideas and add your own twist to it.

5. Know your financial options
Just knowing your competitors is not enough to set up a restaurant that foodies will swarm to. You need money for that. So here comes the real challenge- getting your venture financed. You will have to consider and analyze as many financing options as possible. You may decide to bootstrap it or go for a business loan from a trustworthy bank. They may require some mortgage, but there's nothing wrong in going for bank loans as long as you are sure about interest payments. Moreover, there are good partnership options. You can get in touch with a friend or a relative who would be interested in investing some amount in exchange for a return.
6. Think twice before you hire them
Although there are many successful family-owned restaurants and businesses, you should only hire them when you feel it won't affect your personal relationship. As long as personal and professional lives of both partners are kept separate, there's nothing wrong in taking a friend or a relative on-board. Ensure that the dynamics of your relationship does not change when it comes to financial matters.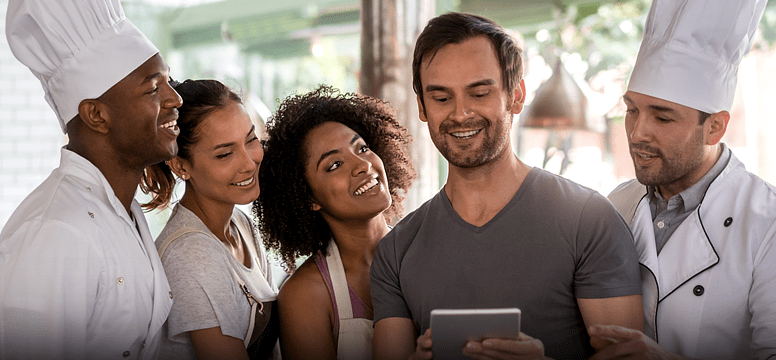 7. Think of a nice concept
Since you have to stand out from your rivals, your concept of a restaurant should be unique. It should be something which people haven't experienced before. Establish a unique selling proposition for your restaurant. Your name should be a little catchy and memorable. Don't hesitate to go for a quirky or cheeky name. People like experience something bold. But everything about your restaurant—from food to drinks, furniture to mural designs–should be in line with the concept.
8. Think of a unique menu
If your restaurant proposes to provide a pleasant, open-terrace experience but offers nothing more than a few varieties of snacks and beverages, you are likely to fail. Your consumers are hungry for something unique. Foodies are looking for food that stimulates their bored taste buds. Even if you are offering burgers only, why not think beyond the conventional cheese and ham burgers? After all, there's no limit to how you can use your culinary skills!
9. Never forget the location
Perhaps this is one of the most important factors to consider while opening a restaurant. If your consumers are located somewhere close to the center of the city but you choose a location that requires them to drive an hour, your chances of success are less. Even if you find a good location, don't get attached to it unless you feel it's going to meet your requirements without any hassle. Always remember that the location influences several aspects of your restaurant- from food to service. So always choose the location very carefully.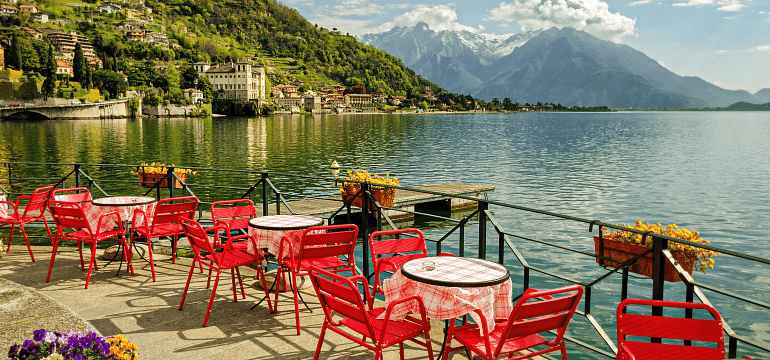 10. Never assume anything
Last but not the least, never assume anything while opening a restaurant. Being your own boss has its advantages, but grass is always greener on the other side. There may be days when your restaurant has no place to accommodate a huge line of guests waiting outside. At the same time, there may be days when you will be wondering what to do if no one comes.
Automate certain processes
Owning a restaurant is an amazing idea if you want to fight the drudgery of corporate life. While passion can drive anyone to success, one must also be realistic, and adopt technologies to lessen our burden. We offer a unique restaurant software tool which helps you to run and manage your restaurant better. Contact us today to learn how our software solutions can help you manage your restaurant once it's thrown open to the public.