Owning a restaurant is perhaps the most lucrative option these days. Why shouldn't it be? After all who doesn't love to cook and eat? Sometimes cooking is something very mundane that we do at home. But turning it into a passionate income-earning career is something people don't consider quite often.
But in reality, owning a restaurant is an exciting experience. Yes, there's a lot of work to do such as managing finance, maintaining food quality and marketing your restaurant. However, all that work becomes really fun if you give your heart to it.

If you feel that owning a restaurant isn't that fun an option, here are reasons otherwise that would break this illusion:
You get the support of a team
Running a restaurant is not a one-man-show. You need a number of people (depending on the size of your restaurant) to help you run it smoothly. Imagine how you would have done everything alone- from frying the steaks to taking the payment from a number of customers at the same time! You will need a chef to inspect the food, line cooks to make the food, waiters and waitresses to serve the food and perhaps runners to home deliver food. Everyone has autonomous roles. So you get the benefits of teamwork. Phew!
You get to try different things
Depending on the kind of restaurant you own, you can try using your culinary skills differently. You can experiment with culinary styles by using different ingredients for making the same mundane food. It's a creatively challenging but the process. You can offer anything unconventional like a salad using organic lettuce and spruce or shredded beef salad with a home-made sauce as long as it makes your customer feel different. Putting your culinary skills to test is a really fun experience.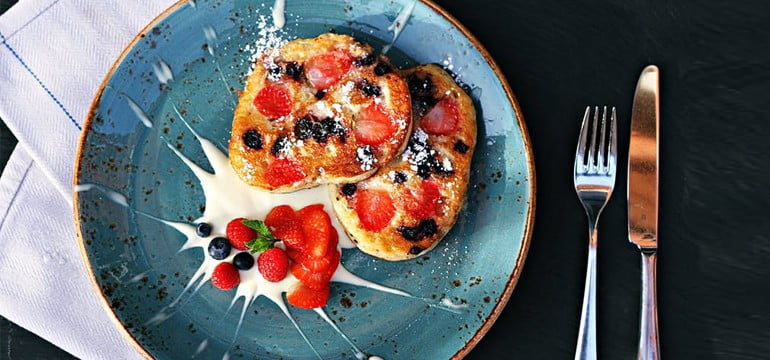 You develop the "first-serve" mentality
You may have a good team but everyone would fail without the right attitude. As a restaurant owner, you should have the "first-serve" mentality. Don't worry you will develop it eventually when you starting owning a restaurant. But giving your customers the top priority is a must. So you will eventually show yourself as someone who cares about people and their experience. This would automatically lift your morale to polish yourself and take your restaurant to new heights. Restaurant ownership is a fun form of personality development.
You get to socialize
If your restaurant provides something unique to people, they are sure to come swarming to you. Since you will be building a name for yourself as a restaurant owner, you get to meet new people every day. It's perhaps the most fun thing to do if you are a social butterfly. You can land up striking a friendship with the most interesting people. And if you are located in a tourist destination, you may end up becoming famous among foreign tourists. After all who knows you may get a chance to go to their country?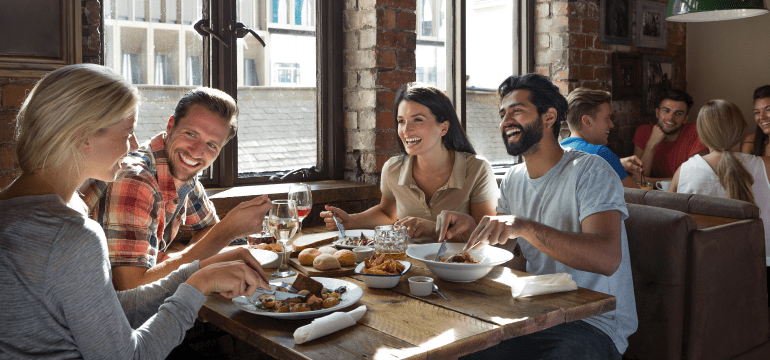 It's fast paced
You will have no time to relax. But a fast-paced environment will always keep you engaged and active. You will not have time to think about anything else. Since you keep meeting new people, you would strive to give them the best experience on their first visit. So you have to keep yourself extremely active throughout the day. However, there's nothing wrong with grabbing a burger yourself and have a little chat with your people in the kitchen.
You get incentives
Yes, that's true. The restaurant business is a powerful incentive machine. You can make a lot of cash if you maintain the quality of your restaurant. Incentives keep everyone happy. You can pay good bonuses to your staff and retain them for a longer time. In return, you get the skills and expertise of your productive people. You can uplift the quality of your restaurant and attract more people. You can save up and go on a nice holiday, either alone or with your family. The world is yours if your restaurant is doing well in the market.
You can be your own boss
At times, there's nothing wrong in acting like your own boss. After you see your restaurant is doing well and you can afford to keep a manager, you can delegate quite a few responsibilities to him/her. It won't free you of responsibilities completely but you will still have some free time for your family. You can use these few leisure hours to exercise, take your kids to the adventure park or simply relax at home. But for that, you need to give your undivided attention to your restaurant during the initial stages. Once your restaurant takes off, you will have to buckle up for some fun.
You get to eat a lot of food (for free)
You obviously know why. After all, it's your restaurant! More often than not, you will have a lot of leftover food from cancelled orders (no one is asking you to polish those plates left by your patrons). So you can avoid cooking at home on days, if not always. This saves you a lot of hassle. Moreover, you also get a chance to know the quality of your food. You will know if you need to give specific instructions to your line cooks. It's a good way to improve your restaurant.
Every day is going to be different
Keeping your restaurant setup fixed, you can bring other changes into your life. Owning a restaurant is very different from leading a 9-to-5 corporate life. Every day is going to be different because you will be meeting different people. You get to experience different conversations and behaviors. Your days won't be boring anymore, and you would always want to surge ahead in life.
You get a sense of happiness
With a good team at your back and a bunch of loyal customers, you get a sense of happiness. You feel valued and supported. This happiness is bound to increase if your team is collaborative enough to take individual responsibilities and contributing satisfactorily. And if you are successful enough, your loyal customers would always recommend your restaurant to others. After all, success in whatever you do leads to happiness.
While it can be immensely satisfying and fun to run a restaurant, day-to-day operations can leave you feeling exhausted. To make sure that you have fun doing what you love the most, automate certain processes using a sturdy restaurant software. We offer a great restaurant software tool that helps to automate many manual processes, so that you can find time to have fun.