Most restaurants and bars these days find it difficult to manage and handle all the reviews that are published on websites such as Zomato, Yelp, or Facebook pages. Many establishments also find it difficult to get people to leave reviews, risking losing business to competitors who have better or more reviews online. Moreover, customer feedback isn't all about online visibility. Collecting feedback from customers helps restaurants to make positive changes to the way they operate, and consolidate their position in the market. Let us take a look at 10 reasons why you should start collecting feedback from your customers pronto.
1. Nudge and urge customers to leave reviews
Most often, customers do not leave feedback after dining at your restaurant. It is an extra task that they find worthwhile doing only if they have something to complain about, or if the experience surpassed their expectations. This is why most restaurants battle with negative reviews even when a large percentage of their customers are actually happy with the dining experience but just didn't bother to leave reviews. When guests fill up your restaurant customer feedback form soon after they dine, you can urge them to leave reviews or you can seek their permission to post the review straight from the tablet feedback system.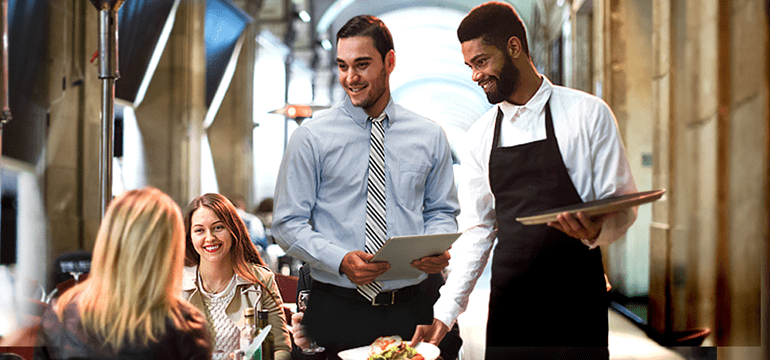 2. Manage reputation of your brand online
As more customers are encouraged to leave reviews straight from your tablet feedback system, you will have a greater control over a number of negative reviews that are published online. By assuming that a majority of customers who are happy with your services are now leaving feedback, the number of negative reviews published online reduces dramatically. This is also a great way to manage your reputation online.
3. Nurture customers in the short and long-term
Feedback from customers is an excellent way to predict which customers are likely going to return to your restaurant. Nurture the customers who leave excellent reviews, and enroll them in a loyalty program. Offer rewards, gifts, and treat them like they are special, each time they have something positive to say about your restaurant. Restaurant success totally depends on repeat customers, and getting customers to visit your restaurant often is possible only when you reward them for their loyalty.

4. Gain insights into customer behavior
One of the biggest benefits of customer feedback is, you gain insights into customer behavior. Most tablet feedback systems are integrated with restaurant POS and other software tools, which help you to predict outcomes, gain insights into data and metrics, and use analytics to improve customer experience. Data and analytics related to customer behavior can also be used for marketing and sales campaigns.
5. Improve your menu
Every restaurant customer survey helps you to understand if your menu is making your guests happy or not. When you ask detailed feedback from your customers regarding the menu, you will be able to remove or add items depending on the situation. After all, the success of a restaurant depends on its menu, and how well the menu is optimized to enhance customer experience.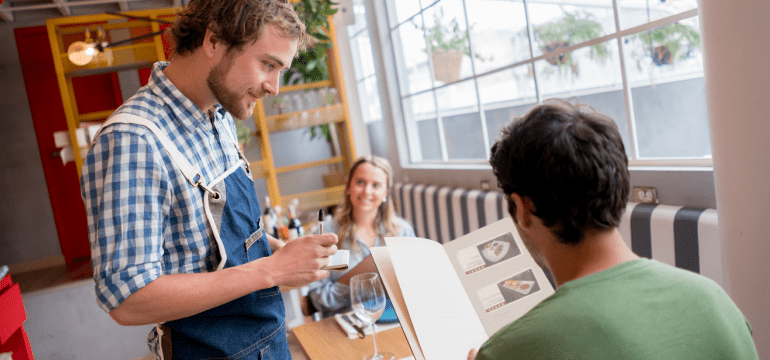 6. Micromanage and automate customer feedback collection
Restaurant feedback form can be integrated with tablet feedback system and writing reviews can be automated. This ensures that every customer has no option but to leave reviews, which you can automatically publish with the permission of the customer. If there are negative reviews, you can quickly address them even before the customer leaves the restaurant. If your customers have requested for home deliveries, the person who delivers can be asked to collect feedback from customers.
7. Make positive changes to ambiance and quality of food
To avoid future negative customer feedback, you can simply request for feedback from customers soon after they dine using the tablet feedback system, and make changes to your ambiance and quality of food as soon as possible. Did they ask for better music or slightly less sugar in your dessert? Make those changes, for many other customers, may also like the changes you may make.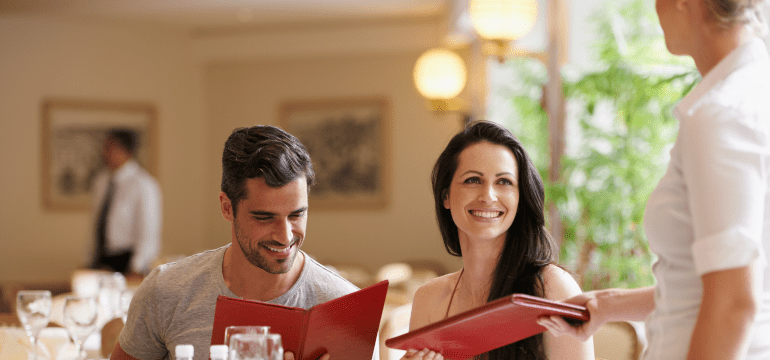 8. Gain insights about your competitors
One of the curious benefits of customer feedback is, you learn what your customers are doing better than you. Customers often let out secrets about why your competitors are better than you, giving you an opportunity to improve your services. In fact, if you train your employees regarding how to ask for customer feedback, you can rest assured that over a period, you will have a valuable vault of information related to your customers, giving you a competitive edge.
9. Train your staff to treat customers better
Based on the restaurant customer survey, you can train your staff to improve their behavior towards customers. You could also train them how to ask for customer feedback so that your patrons do not feel intruded right after a heavy meal. The trick is to get your staff to behave in the most non-intrusive manner so that filling up restaurant feedback form feels like a natural task done after gorging on a sinful dessert.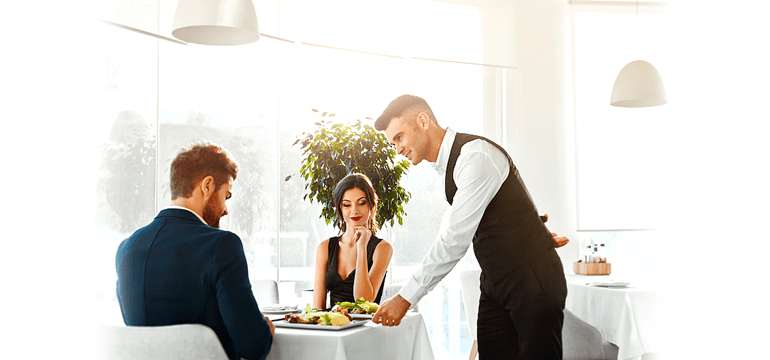 10. Encourage word of mouth marketing offline and online
When you seek feedback from customers, you indirectly tell them that you value their presence, and the business they bring to you. This reduces the chances of them leaving negative customer feedback, and increases the potential of word of mouth marketing. They may not only recommend your restaurant on social media, but also to their friends and family when they meet up in real life. Everyone likes to feel important, and being handed a tablet feedback system reinforces your customers' sense of self-importance.

Integrate tablet feedback system with your restaurant POS now
As you can see, the benefits of customer feedback are not limited to online reviews of nurturing future customers. It helps you make positive changes to your menu, staff training, and come up with better marketing strategies. Customer insights help you to improve your services and gain a competitive edge. If you don't already have a tablet feedback system, get it integrated with your restaurant POS to start collecting feedback from customers like a pro.