Online ordering system in restaurants and other industries are in peak now. Providing the facility of online food ordering is one of the proven restaurant marketing strategies of the modern world. Today with immense technological growth, online ordering feature is gaining importance for increasing customer loyalty and boosting restaurant ROI. Recent market research shows that this system can improve sales by encouraging customers to visit more to your restaurant and as a result persuade them to spend more.
Every restaurant needs a well-designed customer loyalty program to boost their business. Earning customer loyalty makes a good business sense. The system of online ordering is such a loyalty program; this system is sure to provide any restaurant with the desired benefits because it allows you to engage your guests in myriad ways.
But with the growing competition all around, how would you thrive?
Needless to say, an imperfectly executed ordering service can damage your brand name. Moreover, a hapless ordering experience will also hamper the footfalls at your restaurant and this is where you need to optimizing restaurant delivery system.
Here are 6 ways to optimize online ordering for customer loyalty.
1. Collect Guest Feedback for Maximum Benefit
Customer feedback plays a pivotal role in shaping up your restaurant's reputation. It is considered to be the cornerstone to the success of any organization. A customer is your most important visitor, so it's essential to keep him happy and satisfied. A satisfied customer is synonymous to your eatery's prosperity.
But how do you know if you have touched your customer's heart or not?
Here comes the importance of customer feedback. It's a great way to gauge the happiness of your customers and at the same time look at your restaurant's strengths and weaknesses at the grassroots level. Collecting feedback from your guests will enable you to identify what you are doing right on your online ordering system or where you might have gone wrong. In this way, you get the opportunity to improve and fix the erroneous things.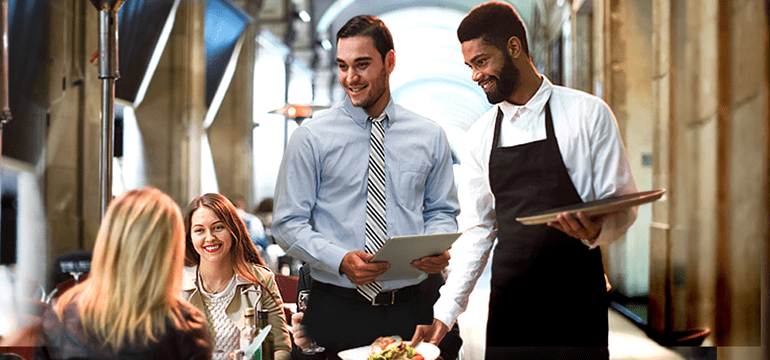 2. Make Transparency Integral for Better Customer Experience
If you want to build a trusted relationship with your customers, it's imperative to maintain transparency with them. Every successful restaurateur considers this to be a golden rule for increasing customer loyalty. Communicate with your clients about every nitty-gritty of the food stock available, delivery process and the shipping time. This way you can meet your customers' expectations and deliver more satisfactory service to them.
3. Restructure The Pricing Strategy
Product pricing is one of the vital aspects of any business. It is that significant element which attracts your potential customers and helps them to continue with the purchase funnel journey smoothly. With a customer-friendly food pricing, your online ordering system for business can be successful. So, you must rethink about your restaurant pricing strategy.
Expert restaurateurs are always of the view that your restaurant menu shouldn't be just a list of items. To grab the attention of your target audience instantly present the menu differently. Focus on incorporating eye-catching designs with logical food and drinks categorization. Pay heed to not using currency signs or putting the price on other side of the menu. Furthermore, use appealing fonts and colors to tell about your restaurant brand distinctly.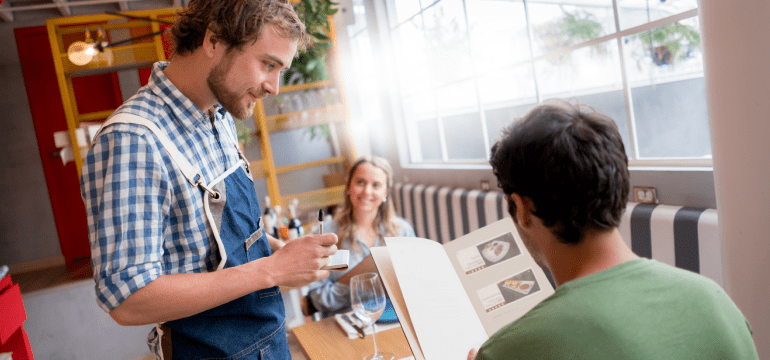 4. Increase Social Media Involvement
Social media marketing today garners maximum benefit in getting closer to your target clients. Social media channels like Facebook, Instagram or Twitter play a significant role in enhancing and building brands. With the rapidly increasing number of active social media users, your restaurant business can gain a broader outreach. Hence, the moment you think of optimizing your online ordering put maximum emphasis on social media marketing. Plan smart strategies to communicate and attract your customers through social media. Let your potential consumers know about any brand-new food addition or any new offers you think of introducing in your online order. Promote your business in the popular platforms and increase your business ROI. Make social media to advocate about your online food ordering facility explicitly. To maximize profit, you can even provide an active link to the mobile app or the website redirecting to the landing page.
5. Use POS Software to Gather Deeper Insights
Integrate restaurant POS software for smooth online ordering workflow processes. This all-in-one solution helps you to track customer transactions as well as the inventory levels. A robust POS system will provide simple online ordering solutions that are easy to use and at the same time profitable. You can gather essential data of your customer behavior, streamline staff management and also track the number of orders received. With all the collected data craft your marketing efforts and win over more and more clients.

6. Optimize Online Ordering Management
When it comes to restaurant online ordering service, you can neither compromise with the quality of the product or the time taken for delivery nor the efficiency of your staff. Hence, to provide maximum satisfaction to your consumers optimize online ordering management. Do away with inaccurate orders, unsatisfied customers or chaos. Take the help of technologies to manage the online ordering system on peak hours and avoid ruining customer experience.
Conclusion
With the increase in technological development people prefer to order online. They prefer enjoying and savoring their favorite dish in the comfort of their home. But when they do not receive their desired service, they become skeptical and start distrusting the brand. This, in turn, damages your brand name. Hence, you need to deliver excellent service and provide unique customer experience. Implement the tips mentioned above and boost your restaurant business along with a lasting customer relationship.