A food consultant or a food service consultant is a professional advisor who works as an advocate for their client in achieving the goals through strategized designing of food service facilities and operations management systems. These food consultants use their knowledge and expertise with the restaurants and eatery ventures that otherwise are not available in-house. The primary focus of a food industry consultant is the welfare of the organization they he or she is working for.
Characteristics of food and beverage industry consultants:
Innate knowledge in the hospitality and food-beverage industry
Provides specialized services
Periodical availability
Brings in professionalism and expertise
Imparts expertise and trains to clients on a wide range of topics
Incorporates cooperation between the project team and food operators
Advocates food service operations
Develops client business
Areas of specialty of food service consultants:
Restaurant ergonomics and design
Waste management
Waste and resource planning
Quality Management
Operations and management review
Menu engineering
Promotion and marketing
Legal and licensing
IT & sourcing
Franchising
Food production system
Master planning
And many more…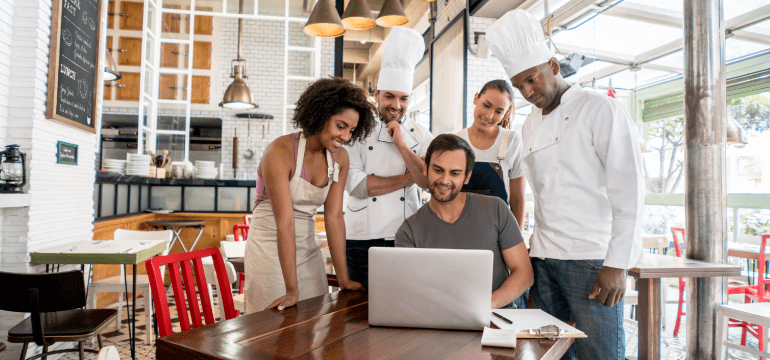 So, how to work with a food industry consultant?
Seeking referrals from myriads of sources is how one chooses a food consultant. The food, beverage and hospitality market is dotted with such service providers and experts. Ask your peers, colleagues, friends and family and then read the reviews online on the internet to get through the best one for your business. Hiring an individual food consultant or a food consultant company comes with the perk of modification and customization of business structure that draw a successful path. So here's what you need to know:
A. Localized recruitment 
A locally based recruitment ensures enhanced quality delivery. You can expect convenient face-to-face meetings, easy visits to the kitchen and lab, frequent tastings, and thus boosted productivity with uncompromised results.
B. Heightened and worthy expenditures 
A food science consultant charges between $300 to $1200 on the hourly basis, depending on the expertise. When you are hiring an expert, it is apparent that you have to abide by the suggestions and advice that the expert which again, will be going to cost you a hefty amount. Don't worry, in the long run, it your venture, and YOU who are going to benefit big from these one-time mammoth expenses.
C. Setup a budget 
Just before sailing off with your venture, be clear with the amount that you have stipulated for your venture's successful beginning. Let us be honest, when you are hiring a food consultant, you will be getting the best of advice, strategies designed that will help your venture soar high and for that you have to pay a hefty food consultant fees. In case, you want to take it slow at its grass root level; it is better to clear this significant conception with your hired consultant. Confusion is the last thing that you may want while working with a professional for uplifting your resto-venture.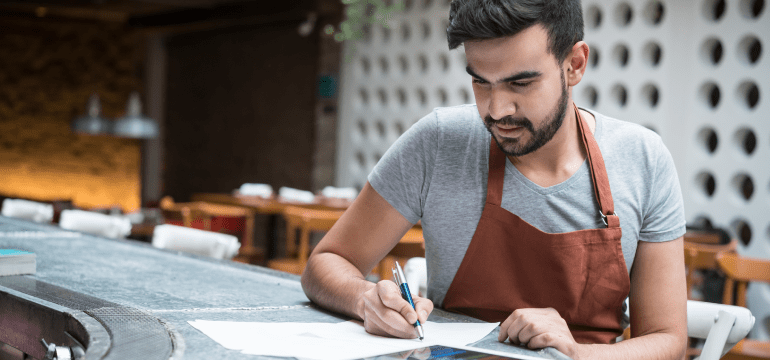 D. Be clear with your primary goals 
Goals are meant to be achieved, but never go over the top with your expectations. Stick to your budget, be strict not to push limits and also let the food consultant know that you are determined with your pre-decided plans and constraints.
E. Understanding the kitchen capabilities 
A gastro expert may be an expert, but his or her capabilities may not always be suitable for your venture, at every step especially. Nobody knows your kitchen better than the owner. I mean who needs a waffle maker in a Chinese or oriental kitchen?
F. Ownership, NDA & licenses 
You are hiring. You are paying an expert. So you have, (in most of the cases) the full rights of the strategies that are custom designed for your eatery by the food consultants group or an individual. You can heave a sigh of relief after learning that a majority of the experts have no intention stealing or replicating since the objective of an eatery can be different than another, but for cases otherwise, it is sometimes wise to make the point clear to the consultant that service should be exclusive. Have them sign an NDA and confirm the fact that your restaurant will own everything after the deal gets completed.

G. An automated kitchen manager for the seamless operation 
Hire a food consultant and her she will also let you know the importance of owning an automated kitchen & restaurant management system that will do all the chores without any zero manual error. From tracking the inventory to managing the payroll, from recording customer details to enhancing your venture's productivity, a robust software will do it all.
To wrap up…
Hiring a food consultant will not only save you time, but it will also keep your venture from committing any violation of regulations that can affect the expanse of your business and limit its further reach. Choose wise, choose the best. We wish you all the luck in your pursuit, from team FusionResto.