Happy Hours or cocktail hours- one of the most beneficial marketing strategies to increase sales in bars and restaurants has got ingrained into the hospitality industry today. It refers to those slow hours of the day when the consumption is low – late-afternoon and early-evening hours. Needless to say, a well-devised happy hour program can contribute to the bar or restaurant revenue enormously.
Although specific to bars, nowadays, every single restaurant is also embracing this useful strategy to boost its bottom line. All eateries have been finding several ways to keep their consumers happy and satisfied so that they come back to their establishment again and again.
Don't you think you should also be that happy hours bar?
Do you know that regardless of the type of bar you run, a great happy hour can prove to be a real advantage to your business?
Are you still wondering why?
It will be clear if you delve into the happy hour meaning and the reasons why you should offer cocktail hours at your bar.
A happier hour is normally the period between 4 pm to 7 pm, the time when most people want to relax after a day's work. In any bar or a restaurant during these precious hours, a customer can enjoy different alcoholic beverages or appetizers and hors-d'oeuvres at a discounted price. In addition to that, the visitors also get to enjoy a variety of entertainment such as music and dancing in many organizations.
However, a bar happy hour is different from a restaurant happy hour according to location and demography profile. In a bar, a consumer can loosen up with premium priced drinks, for instance, wine, beer or cocktails while in restaurants gastronomes can devour specialty items at a rebated price.
Check the 5 reasons you should offer happy hours at your bar:
1. To introduce your customers to the new arrivals or promotional products
Happy hours are the best times of the day to showcase your new and specialty products to your customers. Bar experts are of the view that happy hour is the perfect time for any bar to gain exposure amidst their patrons.
Introducing your new products or specialty item to your patrons incites an opportunity for them to talk about those to their acquaintances. This way your bar comes into the limelight and there's a general awareness about your products and its quality in the locality. As a result, you start receiving additional footfall.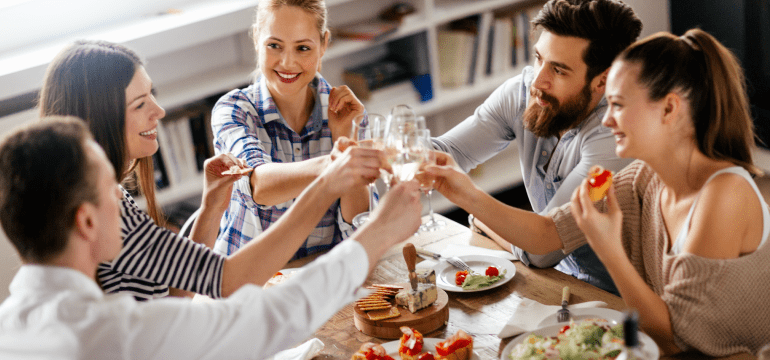 2. To boost your sales and increase profit
A bar is visited mostly by the young group of consumers and it's a known fact, that youngsters always look for drinks and food available at affordable price. Hence, if you introduce happy hours in your bar with liquors at the discounted price or provide your buyers with some tempting offers (e.g.: buy 2 drinks and get 1 free or a combo offer of snacks with a pint of beer), you will surely enjoy the opportunity of having increased buyers. Low prices are helping to bring in customers to your establishment.
Therefore your cash box also sees the profit. Bar experts also cite that happy hours enable consumers to determine which bar is ideal for them to sit back and relish their favorite beverage at a pocket-friendly price. Introduce your young group of customers to the pop culture happy hour with music and intimate rendezvous and see the increment in your percentage.

3. Happy hours increase customer loyalty
With a systematic happy hours program, there's an increase in customer loyalty. Frankly speaking, it's a challenging task to find new customers amidst tough competition but if you devise perfect marketing strategies you can retain your existing customers. In this age of availability, besides your bar people have different endless options to explore. So, you need tested and proven ways to increase customer loyalty. Happy hours in bars are said to be helpful in developing a lasting relationship with your existing patrons.
Research shows that these days a bar visitor has very nominal demand. He wants a perfect ambiance to laze around with his favorite drink on weekends. Or, he looks out for a place where he can spend quality hours after his day's hard work with his friends or fiance. When you satisfy your existing customers' ultimate desire, they will naturally prefer to stick around to your bar only and also recommend it to their friends and families.
How to increase customer loyalty?
As a bar owner value your loyal customers by taking their feedback for further improvement.
Provide them with premium offers and extra discounts -such as Saturday night happy hour.
Add testimonials, reviews or other positive feedback from your loyal customers on your website or your social media account.
Introduce your existing customers to the happy hour deals online.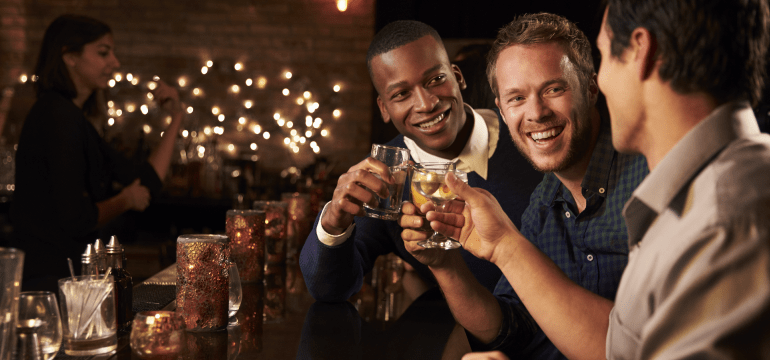 4. The best way for customers acquisition
Become the only best place in town whenever a wine lover thinks 'where to get happy hour drink specials near me?' Market about your happy hour program far and wide. Be innovative and creative during those premium hours. Survey the ways your competitors are handling their happy hours, hence sell differently. Want to be a pioneer in your forte?
Introduce happy hour after 7 pm when probably other bars will start winding off those customer-friendly hours. The most profitable ways are to partner with groups in your locality such as societies, dinner clubs and even professional organizations that have their own set of customers. In this way, you can reach a wider audience and attract new customers. In short best happy hour reward is customer acquisition.
5. Build your brand awareness with attractive cocktail hours
Premium offers during slow hours are the perfect ways to make your bar name popular. As a conscious bar owner, you might seek an answer to the question 'What will make customers want to visit my bar, instead of others in the neighborhood?' Happy hours is the solution- why? It's because during these time span you can let your guests know about your pricing, how your bar is different from others and what are the exclusive promotional offers you have throughout the year.
Strong branding is essential for every kind of business because it's the ideal way to define your business to your guests. Branding is synonymous with identity. Business is far more different then what it looks or feels like from outside. So when any visitor learns about your bar from your existing customers, they get to know half of what you are. But a cocktail hour is the excellent time to charm newcomers with the other half of the story of your business they have no clue about.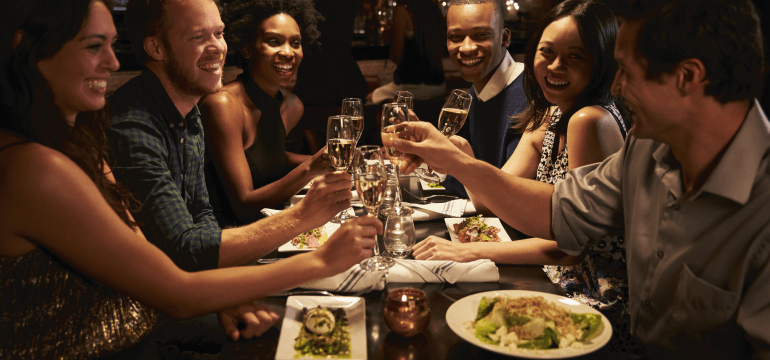 A few more thoughts
Introducing happy or cocktail hours is undoubtedly a rewarding business option as it encourages upselling. But you must take care of certain aspects for more profit while devising this otherwise beneficial marketing strategy. Marketers are of the view that providing excessive discounts can sometimes hamper your business bottom line.
To cope up with this awkward situation, it's essential that you keep a track in your investments and pay attention to every single profit detail, maintain a balance raise prices of your best selling drinks as well and organize cocktail hour at the late night -the definite time to increase overall traffic. Last, not the least, integrate comprehensive restaurant management software to control your visitors and have a well-regulated sale-purchase, inventory control and store management during those cocktail hours.