What is your duty as a restaurant owner? You have a responsibility to yourself, your family, your locale and your workers to run a successful eatery.
Such huge numbers of restaurateurs get into business since they have the energy, the zeal and the ambition to set up a fruitful eatery venture. For these proprietors, profiting is always a secondary focus.
The moment profiteering becomes the focus, the owner needs to change the attitude and incline towards making the restaurant primarily a philanthropic service, then a business.
What is the role of a restaurant owner? Restaurateur duties in brief:
A) You have a duty to your clients, to whom you serve your kitchen's (and business') very best, alongside uplifting the local economy.
B) You have employees working for you at the restaurant, and in return, as an owner, it is your duty to provide them a fair working place with legitimate and deserving perks.
C) Restaurant business has to be a crowd pleaser; otherwise the whole point of it will be fruitless. Follow the trends, upgrade and take all the necessary steps to make it a successful one.
We delineated the best tips and devices to support the administrative obligations at your eatery or bistro. Execute these thoughts, and watch your best staff individuals transcend the difficulties displayed at your eatery consistently.
We put down here some best tips in the restaurant operation checklist for the restaurant owner out there, who are leaving no stones unturned to achieve success goals with their dream ventures:
1. Keep things transparent
There are privileges in being transparent with your management and policies. It keeps the people directly involved with your resto-management informed with the do's and don'ts. It will also keep your target audience in place with your venture protocols (eating at a restaurant also means to follow certain rules for civil conduct).
Provide them new duties every week through rotation
Provide daily reports to the employees and maintain all records
Open your ears to all criticism and take them in the positive light for improvement
In the event of bringing any change of rules, bring it to everybody's notice for better coordination.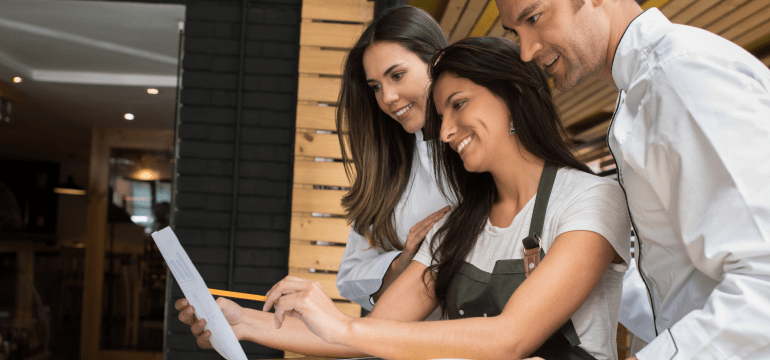 2. Incorporate proper training of job ethics
There's always room for development in everything. Restaurant business is such a world where you can always up the game of serving people with the best. How would you do it? Conduct your own little research. Read blogs, articles, communicate with players of the same restaurant business game, and if required, rain your employees through a professionally conducted workshop. By boosting the morale of your employees with these, you can easily extract the best productivity from them.
And guess what, you can also be their mentor. Psychology says that an employee always learns the best from the authority. A personal touch of knowledge and expertise would definitely be the biggest push for the restaurant employees to bring out their best.
Another instance is that, you could always hold little inspection for your kitchen and bar which would help you to maintain the standard and quality of your offerings to your audience.
3. Handling & scheduling rush responsibilities
Be it the holiday season rush, or internet booking of tables during the peak hours and even handling of online delivery orders, restaurateurs find it difficult to strike the right chord of balance and momentum. As a result, they often receive flak reviews for their quality and standards from outside. In this scenario, the biggest backlash that an eatery faces is that the disorientation and lack of cooperation within the employees.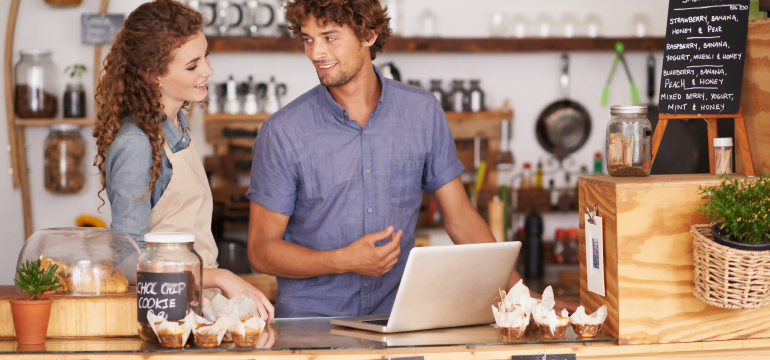 4. Let the managers recruit, while you, the restaurant owner supervise
Alongside you, there is another person who knows exactly what can be beneficial for the betterment of your venture. And that designated person is the restaurant manager (We assume, in this case, you are not the one). The process of recruitment is inexplicably tenacious. More than the owner, the newly recruit has to have a proper equation with the manager since the latter will be closely monitoring the former's performance and productivity and finally report to you. Employing manager at the grass root level of recruitment pays off great deal in the long run, and you should definitely opt for it.
5. Integrate inventory tracking with restaurant management software
A restaurant is a busy place.  With more than 12 hours of constant churning delicious meals in the kitchen, there remains nothing called 'fixed' in the inventory & restaurant resources. Unfortunately, dealing with raw and perishable goods mostly results in 2 drastic phenomenons; one is wastage and the other is spoilage. To reduce both, a restaurant has to install an amazing system that integrates the inventory as well as the order tracking procedures for the entire setup. Meet FusionResto, the revolutionary restaurant management software that comes with a plethora of features, even integration with the inventory. Give it a free try today.

6. Customer is always priority – 1st rule of restaurant owner roles and responsibilities
What is a business if it lacks a loyal base of customers? The only way a venture can attain its desired goals is to make as well as retain its audience. With perfect customer management and service, come amazing returns that pay fruits for the long run. Also, you can get to know the taste, the expectations of them that will help you to rise above through improving your service. So what do you need for this? You will be needing services with smile and an automated software by your side that will maintain all records of your customer base for a seamless management.
Client benefit is, apparently, the most imperative piece of an administrator's obligations. When somebody is miserable with their feast, the director is on the bleeding edge endeavoring to determine the issue. Truth be told, chiefs have the best potential to roll out an obvious improvement in the client encounter.
The conclusion? Step Up Your Restaurant Game
Well, here's what you wanted to know. As mentioned earlier, the six points above have been contributed by the top names of the restaurant industry. The points mentioned above can definitely be counted as the basic duties of a restaurant owner, which, when carried put with full enforcement can fetch in amazing results for the way of growth ahead.