The concept of Calorie labeling has got the restaurants, all across the world, in a sheer dilemma, "to label or not to label…" The reason is quite simple. Calorie labeling is a paradoxical concept. To break it into simple words of understanding:
The idea revolves around providing the ingredient details of the food to the audience so that they can decide on which dish to eat and balance their daily weight goals (if they are that much strict!)
Providing the nutritional benefits might not always be a good choice for each and every restaurant. I mean, let's be practical here a bit. Restaurants are popular for cooking up delicious wonders, which might not be possible to churn up if, let's say, the carbohydrate content is considered. Or the amount of grease or oil to make the food tasty.
Yeah, deciding on whether to include nutrition facts label in your business protocols is indeed a bit tricky. So much that you might just want to change the entire course of your menu. Scared already? Well, don't be! Your restaurant might actually turn this labeling compliance into something significant!
The segment of nutritional values has always been there on the packaged foods. In a positive light, these figures, no matter how many alerts they create to the consumer, never went down. The reason? It is the taste and its fastness' as a quick food. Now, with the rise of the health conscious millennials, who look for nutrition, even in junk food, many restaurants are thinking (and many have already started) to put the calorie details in their restaurant dishes.
It needs immense confidence, undoubtedly, but if skillfully done, your restaurant can win hearts and minds as well.
Each every restaurant is different. The rule of one size fits all does not really 'fit all.' Below is a list of questions you must consider before you adopt Calorie labeling for your business.
Do you change your menu? Like often?
Changing the menus daily is a critical job. It requires a lot of effort for analyzing the nutritional values of your dishes on a daily basis. Considering this, if you want to put the labeling act into your business, then you must maintain the same menu, for at least six months, before revamping it. Providing the deets of vitamins, minerals and carbs can easily be provided and maintained, at low cost!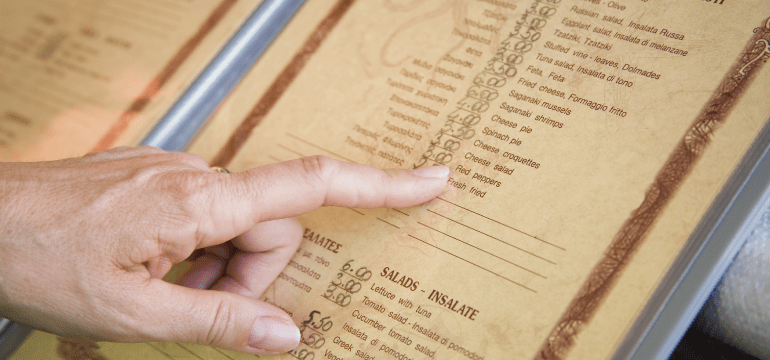 Is your audience diet-conscious?
Okay, this answer is tricky. It is not always possible to neither ask nor answer this dilemma. But, one can very much infer a conclusion on this issue by the choice of what they order. If you receive regular orders on something like low-fat, wheat based breads; or something like egg-whites, salads and healthy dressing, then congratulations! You don't have to be stressful to call on the healthy-eaters by putting calorie label on to your menu. They are already there at your restaurant!
Are you getting frequently asked to share the nutritional content of your menu?
If your diners frequently ask you to share the nutritional details of your food items, then stop and think! Are you missing out on something? Yes, you are! It is high time that you took up calorie labeling as a part of your restaurant menu offering. Feeding people the nutritional values might just work as a boon to your business, where they can put their faith in your services. Also, in this way, you can come to know about their preferences (for healthy eating) and introduce new dishes in your menu! Quite a win-win!
No, you just cannot rely on the internet solely, to get the details on the pre-installed free software or free calorie counter online. This is next to foolishness. The best way to determine the nutritional values is to spend the right amount of money after a nutrition analysis software. This tool makes life easier. You can also opt for an independent consultant who may charge for analyzing your items. Just one thing is to be kept in mind, and that is the legal validation of these assistance options, because you may never know what can go wrong in this sensitive issue if you do not have the knowledge.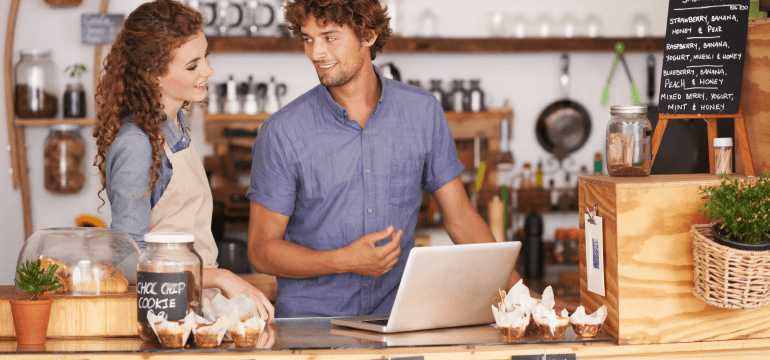 Benefits of calorie labeling in your restaurant menu
If you are making specials, analyze your recipes. You can go for a free trial initially with the nutrition analysis software, to give it a test. Write them down on the chalkboard and put it outside for the people to notice. Sounds a great marketing hack, right? We it is! Calorie labeling is indeed a helpful marketing process. Always expect positive responses from the audience with this step. Slowly and eventually, you can change the entire menu as per yours and your business' requirement.
Understanding food nutrition labels: So much for the matter of health
By opting for adopting healthy means of offering food, you will be helping a lot of people who have to eat healthily. The fast life of today's world has blessed people with a lot of ailments and to combat that, healthy eating is necessary. Your food menu will definitely give audience's diet a boost towards a healthy realm. Fast food does not always mean to be unhealthy, and with your adoption of calorie labeling, you can spread a lot of positivity to the matter of healthy eating.

To round up…
Yes, counting calorie has been a critical job, but, until now. With this step of providing the vital information to your clients with a menu analysis software, you can win the game of offering healthy food with the proper information. So, what are you waiting for? Take the risk and wait for the positive responses to knock at your door. Having a healthy restaurant business plan has its own perks, and if you could provide that information to your audience, then you can surely make your venture successful.