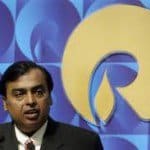 Everything in life has become fast and quick. We need to speed up our internet connection, we need the latest and fastest mobile phones, the shortest way to get to a desired destination and so on. Similarly, nowadays entrepreneurs are also looking to build scalable quick service restaurants because it is exciting, quick money and fast service with high returns.
Quite a few people have engaged in this kind of business for some time now and there are others who are planning to launch their debut role in this sector. Mr. Kiran Nadkarni, the CEO of Kaati Zone is a fond and popular name in the food circle. His journey was not all that easy as it may seem at the moment.
And now the latest news that seems to be doing the rounds is that Mukesh Ambani, the owner of the oil and gas giant has entered into a deal with Rishi Negi, the COO of Fame India which is partly owned by Mukesh's younger brother, Anil Ambani for starting a new QSR concept within 3-4 months.