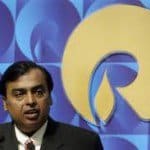 Everything in life has become fast and quick. We need to speed up our internet connection, we need the latest and fastest mobile phones, the shortest way to get to a desired destination and so on. Similarly, nowadays entrepreneurs are also looking to build scalable quick service restaurants because it is exciting, quick money and fast service with high returns.
Quite a few people have engaged in this kind of business for some time now and there are others who are planning to launch their debut role in this sector. Mr. Kiran Nadkarni, the CEO of Kaati Zone is a fond and popular name in the food circle. His journey was not all that easy as it may seem at the moment.
And now the latest news that seems to be doing the rounds is that Mukesh Ambani, the owner of the oil and gas giant has entered into a deal with Rishi Negi, the COO of Fame India which is partly owned by Mukesh's younger brother, Anil Ambani for starting a new QSR concept within 3-4 months.
In order to begin a QSR service, one needs to remember that your food should be
Easy to make
Tasty to eat
Quick to serve
Ready to take away
To enter this sector may seem all that simple but remember that there are numerous problems associated with it.
The location of the places matters a lot. Your restaurant needs to be set up in such a way so that it is easily accessible to people who are looking for the kind of service that you serve. Very often you find these prime locations already occupied by other food giants as a result of which you will be forced to move into such locations that are not so easily accessible and then you lose out on your customers that way.
Come to think of it, this whole business may appear miniscule to you but actually it is a lot more than just appearance. The investment required is huge and only when you can arrange the sort of capital that is required, it is only then that things may fall into place, though it's not always guaranteed.
Okay, so you want to start a restaurant, a fast service one? But what kind of food will you serve? Do you have the kind of manpower to go on a survey and find out what people want more of? Or would you rather just sit in your office or under a tree expecting an idea to enter your head and then go around displaying your majestic abilities in the market? The food you serve may not be appreciated and even if it is, it may not be liked by everyone.
Your staff should be well equipped to handle the crowd and serve the people just as they come. If you do not have enough staff members in your team then your entire business could fall apart just because of lack of co-ordination.
Another major factor that you need to consider while venturing out in this business is, do not confuse QSR and fast-food as one and the same. Apparently they are two different issues and one gets offended with the other if you are confused about them.
So you now notice that the risk, and uncertainty factors involved in this business are many. What you serve, how you serve, what people want you to serve, what you name your business, the rates that you keep for the stuff that you serve, all of these are the primary questions that you need to ask yourself. Remember one thing, the food business is not like running a college canteen. It requires a great amount of training and high level thinking. You should think on the corporate level and not just on a mere visionary level.
There are a few guidelines that you could certainly follow:-
Let your idea be big but the scale small and manageable. When the returns from your proposed idea start trickling in, then you can think of expanding. But, do not think that bankruptcy is going to be all that fancy when you just have an idea which may or may not work in your favour.
Either stick to the common menu or go in for something totally outrageous. Do not keep it hanging in between-neither novelty nor general.
Keep your rates reasonable. People will not enter your new place if they trust some older place with the same rates as yours.
Let your atmosphere be friendly and make it open to all. You restrict your customers then you are restricting the scale of expansion of your business.
Serve quality food, no matter what it is that you serve. Let it be known that customers will get the value of their money back when they enter your restaurant.
Therefore, when you venture out into the food business and life is not all that easy as it may seem, remember to stick to your idea, your limited investment and the above guidelines to help you out in building a scalable Quick Service Restaurant.