POS or Point of Sale system is a software program with accompanying hardware that enables retailers and restaurateurs to manage inventory & employees, get business insights, facilitate marketing, and enhance sales with strong underlying technical support. An on-site restaurant POS system is composed of a POS software, receipt printer, barcode scanner, and EMV-compliant credit/ debit card reader. All these features are specifically geared towards restaurant owners, and to make operating restaurants, cafes, bars, etc easier. Restaurant POS systems with cloud support run on smartphones and other handheld devices where everything is synchronized online.
Understanding restaurant POS for food delivery and its benefits
• A restaurant POS enables you to streamline the ordering process whether it is catering to online food orders, telephone orders or in-store orders.
• Inside a restaurant, POS empowers waiters to take the order at the table, send it directly to the kitchen and speed up food delivery.
• Many QSRs (Quick Service Restaurants) accept payment at the table or while the customers are still in the queue through POS.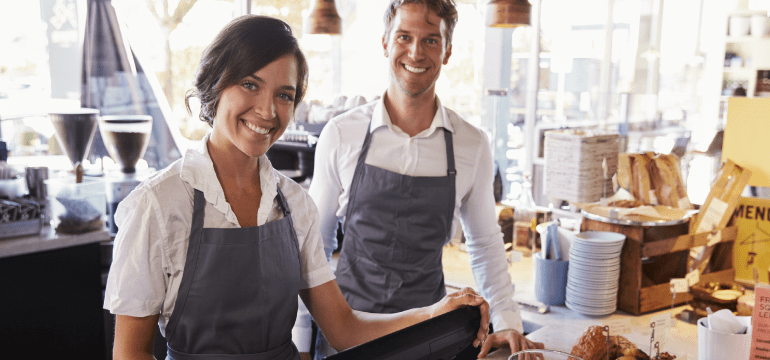 • POS is also used as customer self-order service.
• It ensures that order is processed quickly and a large number of customers are served at the end of the day.
• Consequently, running a restaurant business becomes more efficient.
• There is less to and fro movement from service area to the kitchen thereby saving time.
• It helps to improve employee productivity and maintain the decorum of the place especially in restaurants with large seating capacity.
• It minimizes waiting time at busy restaurants and contributes towards high quality customer service.

How do restaurant POS systems help you to cater to online, on-phone and in-store orders quickly?
• Order accuracy and efficiency
➢ Restaurant staff spends minimum time taking down the order by eliminating traditional pen and paper orders.
➢ An order is complete in all respects, and there is no item missing in the order.
➢ Orders are processed faster, and there is a minimum scope of error.
➢ Food is accurately prepared with the right amount of spice or toppings as specified by the customer by incorporating minor details in the system while taking orders.
➢ Customers using online facility do so efficiently by ordering through their phones or laptops and make an online payment.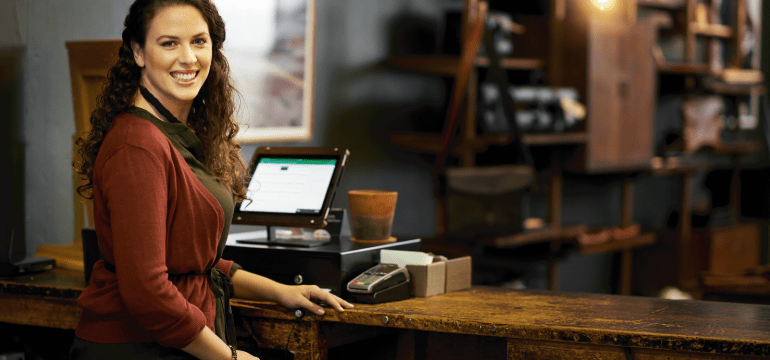 • Order size
➢ POS systems save customer details, order history making it easy for employees to serve them better, suggest different food items, recall customers' favorite dishes and ultimately sell more by impressing the customer.
➢ Customers using online POS facility take their time to browse menu and order what they feel like. In doing so, they tend to order more including soups, appetizers, desserts, etc which they may avoid doing on phone or in-store.
• Fast preparation and quick delivery
➢ POS systems are highly organized by sequentially putting orders together received online, in-store and on the phone.
➢ The system is connected to kitchen display systems enabling chefs to prepare orders fast.
➢ This system of functioning eliminates physical token system which is prone to errors and confusion.
➢ This ensures that there is a minimum time gap between order reception and order delivery.
➢ POS systems give delivery boys access to online maps helping them track their destination with ease.
➢ If there are multiple orders to be delivered, the shortest and logical delivery routes are chalked out, so that appropriate driver are allocated for different geographical areas without overlapping routes and thus save time.
➢ Quicker the delivery, happier the customer.

• Generate repeat orders
➢ Whenever a new customer order from your restaurant, his name, contact details and order summary is added to the POS system.
➢ You can use customer data to initiate a loyalty program; send online coupon codes, special discounts on birthdays and other occasions.
➢ You can use such data to send limited period offers to generate more orders and takeouts.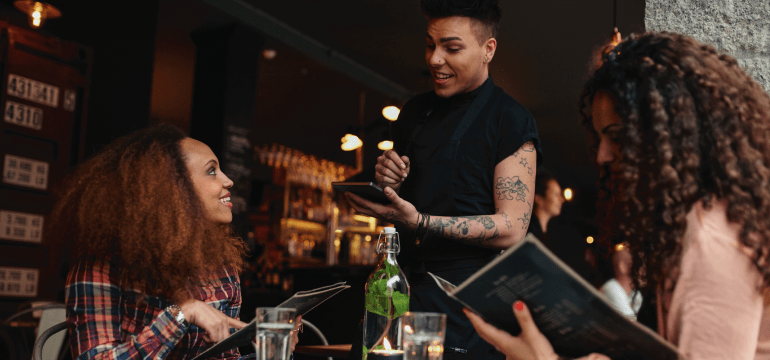 What more can you accomplish with a robust restaurant POS?
• Split a check for a large party
If there are a number of people dining at your restaurant, POS system can easily split the check into the desired number of people. If there are five POS apps in a group of 10 people, POS systems are enabled to split the bill into five parts at a click of a button.
• Take orders online and deliver at the counter
Customers who don't wish to wait in the queue can simply place the order online and make the payment say 10 or 15 minutes before landing at the outlet to collect their order.
• Get more tips and keep employees happy
➢ When a customer finishes eating and ready to pay the bill, POS system screens prompt the customer about the tip.
➢ The customer can enter the tip amount or select percentage of the bill on the screen to offer as a tip. This makes it easy to get more tips.
➢ Moreover, the tips can be easily divided among the respective employees at the end of the day as the tip details for every order are stored in the system.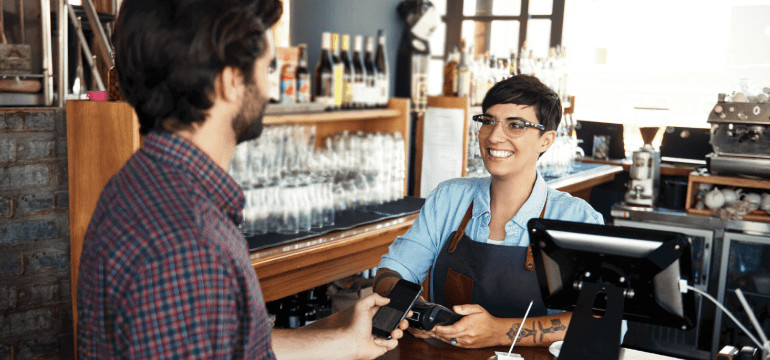 • Improve turn times
➢ With tablet POS, servers can take orders, send tickets to the kitchen, and accept payments without ever leaving the table.
➢ Employees with appropriate permissions can send an alert to tablet menu to inform servers about the remaining number of a particular food item. So, when you are out of salmon, you don't need to panic. Servers are in a better position to suggest other options to customers.
➢ POS systems are enabled to take orders offline as well. So, even if you lose internet connection, you don't lose an order.
Restaurant POS systems are an excellent way to serve customers efficiently and accurately. They enable you to keep your back-end and front-end in complete synchronization and deliver orders at a fast pace. Don't let your customers wait and make things as easy as possible so that they are delighted to order from you again. Restaurant POS is a reliable technology that demands an embrace in these changing times.