We are living in a world that is tuned to being superfast. Every little aspect of our daily life is made to depend on machines and the Internet. Therefore, there is no way as to why marketing should be left out from the cyber world hence, the birth of E- Commerce.
Naturally, a question arises. What exactly is E- Commerce?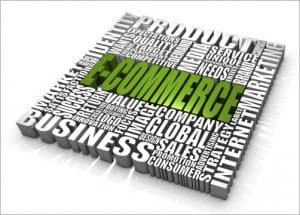 In simple terms, E- Commerce means the act of selling and buying different services or products by business concerns or customers through electronic means and tools. E- Commerce is basically, electronic commerce.
Now, E- Commerce can be a major boom in business, if used with intensive thought and carefulness.
Just like every new business venture requires detailed planning, a successful E- Commerce venture also requires detailed planning. Every minute detail has to be taken care of. The venture planning should go through sessions of deep careful thoughts and re-thoughts. Experience can add a whole new zing to an E- Commerce planning.
The next challenge that comes up is setting up the E- Commerce venture online. Domain registration, choice of a shopping cart solution, an appealing website with the company logo, the set up of the credit card merchant, executing advertisements and promotional plans- these are the most important work to be done to begin selling products through an E- Commerce strategy.
A business venture, whether in the real world or in the cyber world, must stand and survive through competition. Hence, the E- Commerce website of the marketer must be a well organized one. The website must be able to manage the inventory, various discounts and offers to attract customers, uploads of products and its images, promotions, handle customer relationships as well as online orders. At the same time, the website must be an easy to use one for the customers.
Also, a fact to be remembered is that, an E- Commerce venture has a wider territorial appeal. Customers from any part of the world may buy products through E- Commerce ventures. Hence, what is very importantly needed is a capable shopping cart, which can successfully handle taxes, shipping charges and transactions of payments for such international customers.
Many E- Commerce solutions come in one single package that helps management as well as maintenance easy and efficient. However, the business concern must make a list of their requirements and expectations before choosing an E- Commerce solution. The solution must have prospects of future growth.
One of the most important aspects is to think about certain questions on how to sell the products through the E- Commerce strategy. One should first decide about what products to sell and how the products should be presented. Presentation of a product plays an important role in attracting customers. The next question to think of is which group should be the target customer group. These customers have to be wooed and drawn to the site. Customer service is another aspect to be taken care of. Fulfillment of orders, following them up, as well as helping to track order in transit, are other important details to be taken care of.
Once such bits and pieces of details are taken care of, selling products through E- Commerce strategy shall prove successful and profitable.