A fine dining experience is an amalgamation of a lot of things besides just the quality and type of food. Find out what is it that you need to do in order to craft the perfect dinner time for your customers.


You have the perfect cutlery and the perfect cuisine for giving your customers an extraordinary fine dining experience. Of course, the ambience is great with optimum lighting, clean table mats and awe-inspiring furniture. Is that all it takes to give your customers an experience that will have them coming back to you? No. There is something extra you need to do in order to to win your customer's heart and loyalty.
Let's find out how you can deliver a perfect fine dining experience:
The menu on your fingertips
Well, literally! Your servers will obviously be handing over the menu to the customers. However, it is supremely important that the server knows each and every food item listed on the menu. When there is a customer having food at your restaurant for the first time, he/she will ask the opinion of your restaurant's staff. They will ask questions according to their preference, say 'Which starter has more cheese?' or 'Can you help me with something less spicy from the main course?'
If at this time, your server is unaware of what is what, he/she will not be able to help the customer. This might put the customer off and you don't want that. Impress the customers by showing them that all your staff is aware of everything and is ready to help, when needed.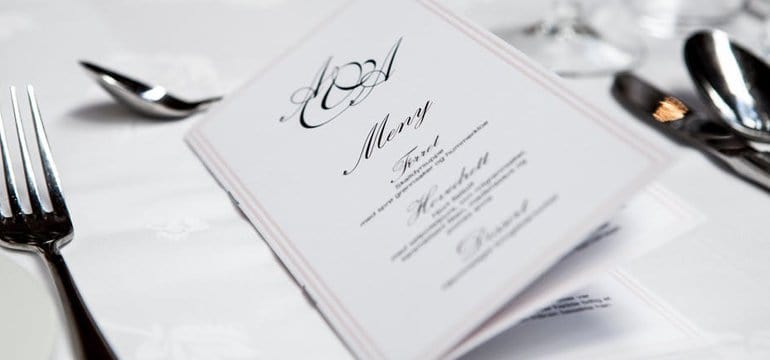 Etiquette costs nothing
This is a no-brainer. Your servers need to be absolutely polite, irrespective of the kind of customer they are dealing with. A warm smile and a solution based approach will awe your customers. They need to be professional and keep up the well-mannered personality throughout the customer's meal.
A customer will have multiple questions or even complaints and requests which need to be addressed with calmness. Avoid too much conversation on one table since it will hamper the service of your other tables. Moreover, it might interfere with the customer's dining time and most people like to have an intimate dinner affair.
An eye for detail
Dinner time can get really busy for everyone at your restaurant. However, this should never discount the fact that all your customers need equal attention. It is absolutely important to be aware of someone's empty plate or empty glass of water. They can't be sitting hungry or thirsty for too long and this is a sign of poor customer service.
The staff needs to be alert and keep an eye on every table to ensure that nobody is left wanting something and not getting it in time. In case they don't order a drink or ask for more water, always offer it before the glass is empty. This is a sign of great customer service as you are making them feel important throughout.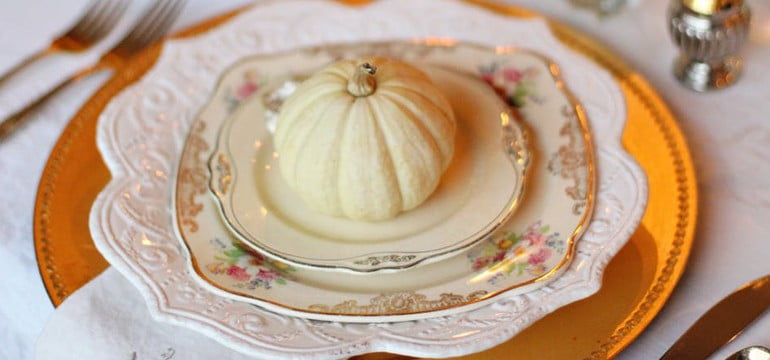 Hurry is a reason to worry
When all the tables are full, it might be time to celebrate good profits for the night. The servers will be extra busy and the sooner they get done with one table, the better, because then, another set of customers can be accommodated and this means more profit. Right? Wrong! Rushing people through their meals and giving such vibes will put them off and they will never return.
Dining is a relaxing experience and people like to take their time to eat and talk. The servers need to be composed even though they have a hundred things running in their mind. Appetizer, main course and desserts can't be on the same table at the same time. Be systematic in your approach and never extend your 'hurry-some' mental status to your customers on a busy night if you want them to visit again.


Reservations please
A true marker of a fine dining restaurant is its ability to give its customers the choice of booking a table in advance. Most people don't like waiting when the restaurant is full. They'd rather book in advance and save themselves the trouble. For brownie points, you can also know the customer's preferences in advance. All of this becomes much easier if you have good restaurant software that can take care of the customer's contact details, preferences and the preferred table as well.
Let the customers reserve a table and let you know what they exactly want before they arrive for their dinner. This helps you get ready to serve your best when they do finally arrive.
A fine dining experience is created with great food, a brilliant ambience and impeccable customer service. Any of these going awry can be disastrous for your restaurant business. Keep calm and serve your guests the most incredible experience on the platter!