One way or the other, we are all brand conscious. We do care about what names we associate with. There was a time when being brand conscious was considered a snobbery. That was because it was associated with being picky. Today, being picky has become a survival and sanity-retaining exercise in the face of never-ending options!How do we make sense of what we want to buy when we have choices from thousands of brands? We choose the one we are most comfortable with because not everybody has the time or the mental leisure for experimentation. Restaurants have picked up this peculiarity and converted it into a strategy. Branded menu items in a fine dining restaurant are leveraged to better their offerings and increase sales. And the benefit is on both sides.


The restaurant offers its customers options that they trust and are familiar with, thus increasing their sense of "homeliness". This ultimately affects the sales because a biscuit milkshake would probably won't sell as much as an Oreo milkshake would. Using branded products is a strategy and it shows clear signs of working when the branded version of a generic food or drink menu pikes.
For the customers, it is definitely a comfort. We all have the fear of the unknown. We are not sure if we would like to risk our money on something that we've never heard of before. Generic names can sometimes raise suspicion and brands help to relieve that anxiety.
Neuroscientists have conducted experiments where parts of our brain light up when we see something that we already know. It is because our neurones quickly start firing as we make a connection with the product we are familiar with. We all have associations with a favourite childhood cookie brand or a memory associated with a brand of liquor that we enjoyed with our college friends. In such instances, the product goes beyond the material aspect and invokes something deeper within us. This is a sure attraction and hence never fails to work.
There is a reason why we see Smirnoff cocktails on the bar menu. That is the simplest way to titillate a patron's sense of what the drink would feel like because they already have associations with it. It is like a taste test without the actual test!
Fine dining restaurants are sure to profit from allowing more familiar brands to enter their list of offerings. Now, we use "profit" here in the broad sense of the term. There are a lot of gains apart from revenue that can be generated with strategy.
Let's take a look at the benefits of branded menu items in a fine dining restaurant
Increased Sales
There is no questioning the fact that sales will witness an upward trend if you add branded items to your menu. Branded menu items are more attractive to patrons because people generally prefer branded items more than generic ones. So, if you are serving a cookie shake, it's better received and ordered if you use popular branded cookies like Oreo and then mention the name of the shake as Oreo shake in the menu.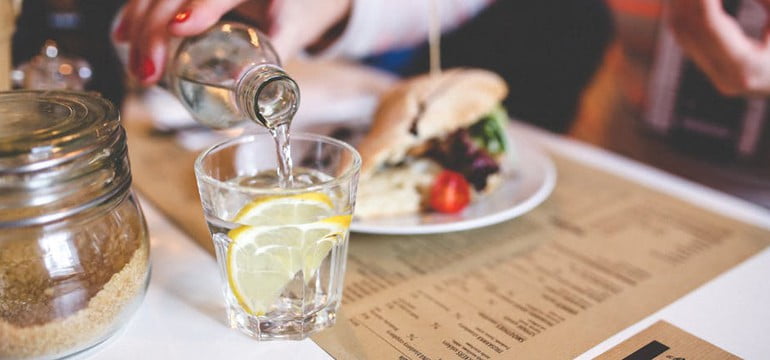 Goodwill and Image Enhancement
The restaurant business is a business of care. People want to feel like they are being looked after. Why would they entrust their food to a stranger if they didn't trust them? Brand names assure people that the ingredients in their food and drink are the ones that they know. People would prefer that a trusted cheese brand makes its way into their pizza over an unknown one whose effect on their body they aren't sure of. This translates as the restaurant caring for their patron's well-being and leads to better image and goodwill building.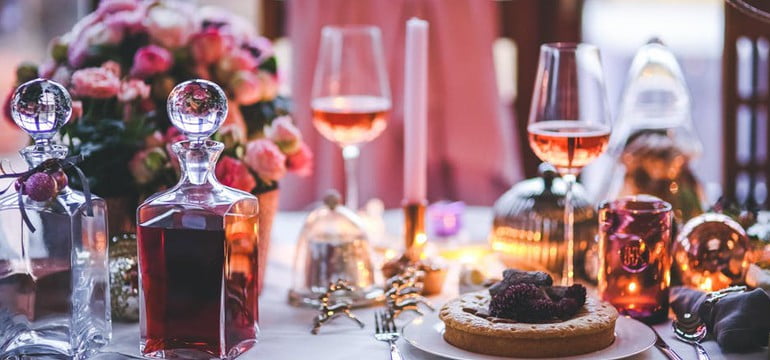 Positive associations
Like we saw earlier, brand names are more than products but triggers of emotional response. When people associate their favourite and trusted brands to their own life experiences, it is easier to carry over those associations to the restaurant that is now using them. A fine dining restaurant chain using that brand has now entered this bond of consumer and brand and stands to benefit from this relationship.
Better Recall
The power of brand names is such that a photocopier is called a "Xerox machine" and toothpaste is called "Colgate" by millions of users worldwide. You probably still use them as well. And it's common to see many people use the brand name as a generic product name since the association is so strong!
Similarly, it is easier to remember a Nutella waffle than simply a hazelnut waffle. It is the recall value that brings your customers back for more. Your restaurant software surely has proof of repeat customers and soaring profits! So, you can track how branded menu items are bringing you more profits.


In support of the above points, we leave you with a study by the Food and Brand Lab.The study revealed that descriptive menu item labels not only increase sales but also improve the customer's attitudes towards the food and the restaurant. So, get ready to pack in some more tables and chairs in your fine dining restaurant after you introduce branded food items in that menu!