Today's customer is more demanding and educated. It takes more than just good food to captivate them. They look for something extra. Many of the customers do not just look to satiate their taste buds but also their sight. As a restaurant owner, having a set up around a theme, not only makes your restaurant more appealing but also helps you stand out amongst your competition, which is a major challenge these days.
There are many restaurants which have been able to delight their customers with some visual treat. Let's have a look:
1. Virgin Courtyard
With the stone path, the sun patio and the white and blue design, the restaurant gives a picturesque Mediterranean feel. The menu is Italian, along with a reasonable wine collection. Their Pizzas is one of the best in the city and it's even worth trying their tiramisu.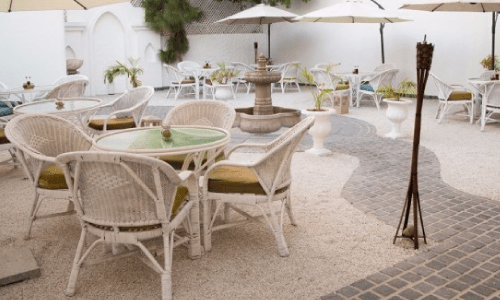 2. Garam Dharam
This place is a dedication to the legendary bollywood actor, Dharmendra. Not only are the walls decorated with his images and posters having iconic dialogues from his movies, they also play his songs at the restaurant. You can often spot customers posing for a picture with his movie props. The restaurant has gone the extra mile by giving quirky names to their dishes.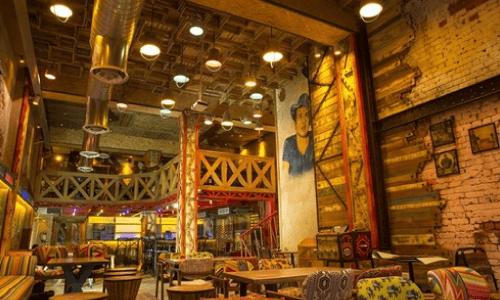 3. The Willow Cafe
The two-storied cafe offers a British style set up with a twist of both North Indian & Anglo-Indian cuisine. It has a rooftop which adds to it's relaxing ambiance. Their food is delicious and delectable too. Overall it's a perfect place for a Sunday afternoon.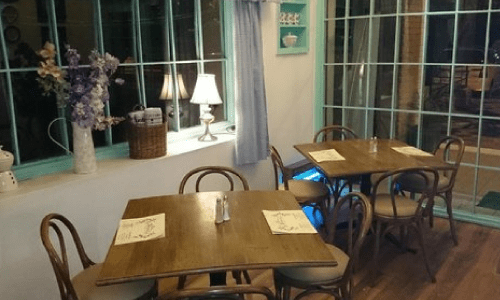 4. Whistling Duck
The restaurant stands out for it's minimalistic yet elegant ambiance. From wooden tables to outdoor seating and neatly done dining space and shelves, everything seems perfect. It offers a mix of Europian, Indian and Asian cuisine. The bar is also available, so one wouldn't mind to head to this place to grab a drink or two.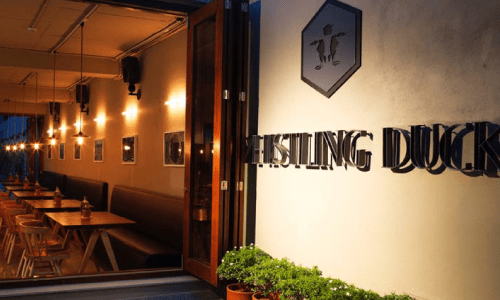 5. The Eat Street
It is one of the most sought after European Restaurants in Sector 16. The restaurant is named rightly as you will feel like you're dining by the streets. A cozy café with windows and street lights decor, with a small number of readers in a cafeteria with comfortable chairs is how one can sum it up.
6. Cafe Nomad
The menu travels all over the Middle East and Far Asia. It is a traveler's paradise with lilac walls and beautiful chandeliers. A must try dish is their 'Saaj' – a type of large, flaky roti with stuffing of your choice. You might as well clean your palate with their Baklava with ice cream.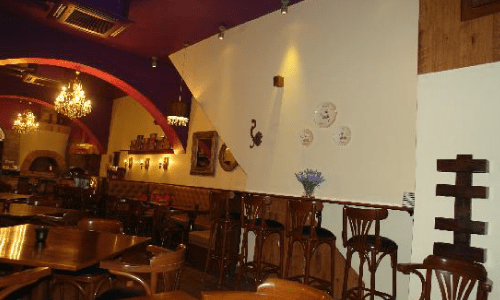 7. Pashtun Restaurant
It claims to be the oldest ethnic Indian Restaurant and adds up to the nostalgia value for it's customers. Rustically decorated dining room with ethnic art and painted walls serving classic Pashtun dishes. It has a gigantic tree in the middle and you can even see the chefs prepare your food.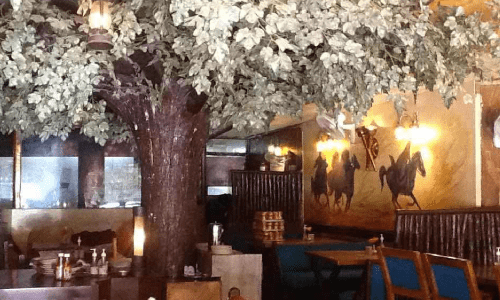 More and more restaurants are joining the segment of theme restaurants giving it's customers a complete dining experience.