For the hospitality industry, manpower is the biggest expenditure. Can you imagine walking into a local eatery and being welcomed by just a neon sign and sitting to enjoy a dish prepared by robots? No matter how technologically advanced the place is, there is no replacement to the 'human touch'.Labour is extremely important. After all, it is a people-oriented industry. More so, in the case of Quick Service Restaurants. They have to choose their labour carefully, keeping in mind the speed and efficiency needed for each task. Whether it is the cooking process, the delivery or quicker table turnaround times, speed is the key attribute that every employee must possess. The staff at a QSR is expected to have a certain skill-set that isn't necessarily needed in a traditional restaurant. The job is very compartmentalised and requires quick handling of tasks.


QSRs are way more labour-intensive than other restaurants and hence optimisation is relatively important for them to consider. A fast-food restaurant with takeaway facilities might, at a given time, have more staff than customers on their premises. This is one of the characteristics of a QSR and the focus is not necessarily on downsizing but on optimisation of labour.
Below are some of the ways in which a QSR can go about doing just that
Clear Task List
Every successful QSR will have the entire process broken down into smaller parts, using division of labour to allocate work. So, every step of the process will have a person with their share of allotted work. It is very important that every staff member has his or her responsibilities clearly defined and that no two sets of task list clash.
This will enable focus on the job and allow people to take responsibility for their share of work. Vague task lists only result in confusion and mismanagement, leading to low employee morale and time delays. This will lead to another round of hiring and another and another, thereby, increasing the burden of expenditure.
Flexible Schedules
Being staff-heavy, a QSR cannot afford to hire all the manpower it needs without taking a blow on their margins. Hire part-time workers, designated only for the peak hours. No point in having idle staff during lighter hours. Also, instead of hiring all the employees on the payroll, it makes sense to have contractual staff.
The restaurant saves on a lot of benefits a confirmed employee is entitled to, by hiring contractual staff. Another strategy is to have flexible shift timings, so manpower can be better applied to seasonal peaks and heavy work hours.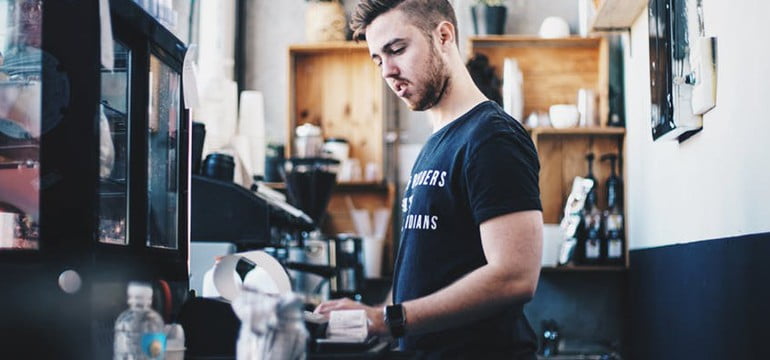 Training Programmes
This might seem counter-intuitive. How are we supposed to save on costs by spending more? Agreed that training might require a bit of time and cost but it is an investment in every sense of the term. Whatever money and hours are spent on teaching employees effective working techniques is paid back through increased productivity. A smaller but trained staff is much better than an untrained army of workers hustling through the kitchen and the floor.
Performance Appraisal and Reward System
Human Resource management is a legitimate need of any hospitality businesses today. Establish a grading system for employees and link an incentive program with it. An environment of healthy competition will give output levels a boost with the same number of resources. Whatever is spent in the rewards is earned back multiple times with increased output and efficacy.
Self-Serving Initiatives
Sometimes, for labour optimisation, we must look at the broader picture. Identify areas where repeated manpower is applied and sincerely evaluate their need. See if technology and better equipment can take some of those hours off.
In a QSR, where customer footfall is more frequent and table turnaround times shorter, serving every patron personally might not be feasible. Introduce a system for customers to place orders and pay when entering. Install tray collection bins at frequent points so housekeeping doesn't have to do the running around to clear up. Have disposable cups/plates/tissues/condiments etc. at a central area where people can walk up to and help themselves. A self-serving environment can save labour costs and create a personal association with the customers.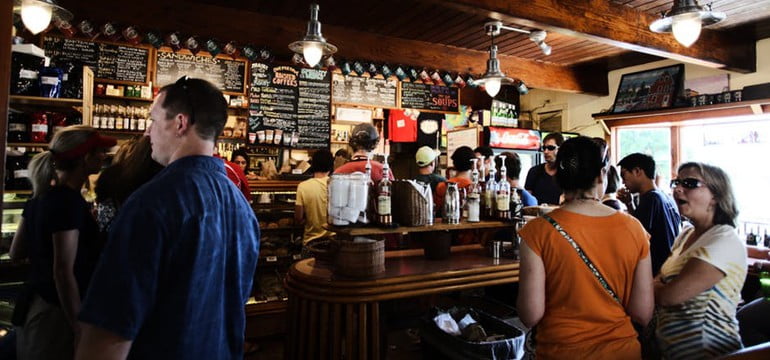 Management System
A restaurant software can be used to outsource a lot of inventory management and accounting functions. You can set up a back-office system, hence saving on non-productive labour. The restaurant software can also manage incentives and create an employee grading system that we discussed earlier.


In an industry afflicted with heavy attrition, QSRs must be extra resourceful with their staff and be on top of their labour strategy. The above steps along with a people-centric focus will ensure optimised labour cost and happy people serving happy customers.