As soon as a customer enters a restaurant, the first thing they notice is ambience. Whether it is the lights, colors, music, furniture, walls or courteous staff, everything leaves a mark of its own before they sit down at a table to order food. Customers are there to relax, and if you are able to provide them with an enjoyable dining experience, it will help you retain them. Moreover, a happy and impressed customer is more likely to find the food tasty than otherwise. Let us find out how these 5 elements contribute to the ambience of your restaurant.
1. Lighting
Lighting largely depends on what kind of food you serve and what kind of mood you want to set. Accordingly, determine the best type of lighting to achieve the effect. There is a lot you can do with lighting.
For instance, many fine dining restaurants tend to use dim yellow LED lights to create a soothing environment for patrons. If you are a fast food joint, you may find white fluorescent lights preferable to ensure a bright atmosphere and high footfall.
Seek assistance from lighting expert to help you design lights. And make sure lighting is evenly distributed across the room. All tables should receive the same amount of light and none should be under a spotlight. Uniformity and symmetry are always pleasing to the eyes.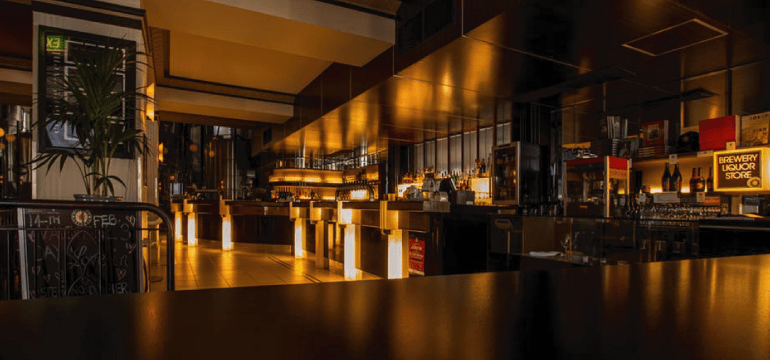 2. Floor plan
The layout of your restaurant should be both inviting to your guests and efficient for your staff. Dining area should have enough space to accommodate as many guests as possible while ensuring there is sufficient room for people to eat comfortably.
People don't like to sit next to the entrance or kitchen, so make sure that tables are placed at a sufficient distance from such places. If you serve liquor, have a nice bar to sell drinks and appetizers before guests occupy table to order a full meal.
Apart from that, carefully plan restrooms, kitchen, and staff quarters. Restroom and kitchen should not be adjacent to each other because it is not pleasing for the eyes and questions your hygiene standard. Staff quarters ensure that your staff can relax during a break and should be behind the scene.

3. Tableware
Tableware, table set-up, elegance and standards are essential elements to identify the concept of a restaurant. Size, shape and color of plates, bowls and cutlery signify the brand of your restaurant. Essentials like napkins, condiments, side plate must ensure that table setup never changes and are easy to replace hygienically.
For instance, Al Fanar Restaurant and café that offers traditional and authentic Emirati cuisine is themed and designed to recreate the ambience of Dubai as in the 1960s. They have carefully selected the tableware that was used back in those times. Other elements like artifacts, props, furniture are used to complement the ambiance of the forgotten past of Dubai.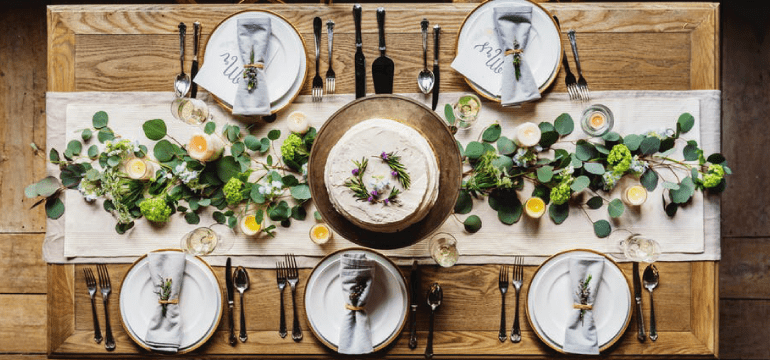 4. Music
Choosing the right background music helps set the mood. There is a variety of music to choose from. You can use hard rock, indie pop, slow jams, hip-hop or country music etc. Whatever music you choose should go along with your brand.
Music may also differ depending on time of the day. Day time music can be fun and light to encourage lively conversations. For happy hours, you can choose lively instrumental tunes generating fun vibes.
For dinner, you may like to play classic, jazz tunes that people can relate to. Most importantly, music should cater to the target audience and the image you want to establish.

5. Color scheme
Colors significantly influence the message restaurants deliver to their customers. From paint, upholstery, and tile color to plate, napkin, and menu color, everything evokes different emotions.
For instance, light color schemes like ivory, beige, pale yellow, white, etc infuse a comfortable and relaxed feeling encouraging customers to prolong their stay in the establishment. It is usually suitable for upscale restaurants.
However, the same color scheme may not be suitable for restaurants with high-volume goals like quick-service restaurants, takeaway joints, and fast food joints. Such places should go for bright color schemes like red, yellow, orange, and green. Such colors excite customers and make them eat faster.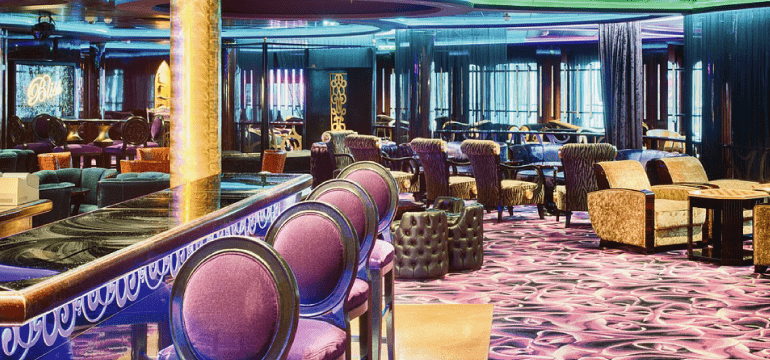 All elements should be synchronized to create the right ambience
A restaurant should be appealing to customers' senses i.e. ears, nose and eyes to leave a long-lasting impression. The place should smell nice depending on what kind of aroma you want to puff out. The color scheme and music being played should go in tandem and make your restaurant appear like a single unit.
Besides all the elements, your fundamental duty should be to maintain cleanliness and a friendly appeal at your restaurant. Great service, comfortable seats, and polite staff are basic essentials to begin with. When customers appreciate your food, they don't forget to add a word or two lauding your ambience provided they are thoroughly impressed with the overall service. You might also want to consider a good restaurant software such as the one we offer, in order to streamline your operations. Contact us today to find out how our restaurant software is helping our customers to focus more on ambience, and less on manual operations.