A popular sweet shop (name withheld) in Kolkata is well-known for their sweets and unique concepts of gift for festive occasions like Diwali. This Dhanteras, I along with my wife went to shop some sweets and gifts for our family and relatives.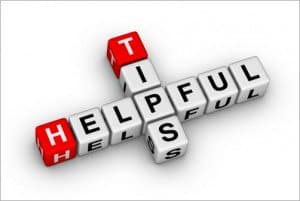 The shop is well-spread in 4000 sq ft area of a newly constructed residential complex. The shop was reasonably packed with Diwali shoppers either waiting to collect their pre-ordered items or for a fresh buy. Sharing the experience I had and felt pity for the business-owners as they could have made the most, if they would have taken certain measures.
There was nobody to attend us as we roam inside the store for good 20 minutes. We approached the store-staff to help us find the right items to which we were asked to wait for at least 30 minutes.
Most of their staffs were busy packing the trays and gifts that were pre-ordered. Whichever counter we went to, we were redirected to another counter for help.
The items put on display were rotten and we were advised not to purchase them.
There was no price tag on any sweet so the idea of self-help also failed.
Asked a gentleman at the cash-counter who justified with the saying that "we are working overnights since last couple of nights so bear with us"
We looked for the owner, who too were busy instructing his team for deliveries.
Frustrated and felt left-alone at that point, decided to step out of the showroom. Before leaving the shop, I wanted to leave a gentle note on the counter that we were here to purchase but nobody attended us for almost 35 minutes, so we are leaving. Meanwhile, the owner came to desk to rescue and called up one of the store-staff and instructed him to attend us. Finally we were happy that we got the sweets from our favourite shop. This inspired me to write down 5 tips for sweet shops to improve customer satisfaction and increase sale in the festive season.
Price Tag with Item Name: When asked the price from store-staff we were given different prices for same items. 3 people gave 3 different prices for same item. A simple price tag along with the item name could have reduced the number of customer queries by at least 90%.
Computer Generated Bills: Hand-made bills with random discounts. After we were done with the purchase, 4 handmade estimate-slips were given to us from different counters. We ware asked to re-check the total of different slips totalling Rs.6010 which he rounded off (discounted) and made it Rs.5575. Fortunately, there was no totalling mistake. A simple point of sale billing software for sweet (mithai) shops could help to make faster sale.
Separate Order and Delivery Counter: The overall buying involved much interaction with staff like asking for price, placing the order, asking where to make payment, actually making the payment and coming back for delivery. What if they can have an ordering counter where order is taken along with the payment? The order is then sequentially communicated to the packing staff who packs and send it to delivery counter. Proper signage will help the customer to understand and adapts to the system in no time.
Independent Cash Handling: I went to the cash-counter and paid the Rs.6000 to settle the invoice of Rs.5575.The gentleman (one of the family member, not operator) at the counter was busy, noting down slip number and amount. He refunded Rs.625 instead of Rs.425 [excess Rs.200]. I returned the same to him and told that this is excess to which he said this is Diwali time and it happens. What if there is a way which allows them to hand over the cash handling to a staff instead of depending on a family member. This will ease out the pressure of festive season and increase sale.
Order Management: In the festive season, it is common for customers to place the order in advance. These customers come back to store to take the delivery on that particular festive day. What if a home delivery can be arranged, if asked for?
The customer globally has become more demanding. These tips will help you to adapt to the growing expectations of customer and deliver them round-the-clock service and more personalized product offerings. FusionRetail protects you from price-cutting and competition pressures and helps you remain fit and lead the race.