Requirement: Suppose you need to identify the table with a tag so that you can latter find the table with that name.

Example - You have a take away food counter. Customer calls and place an order and you do not want to create a new customer.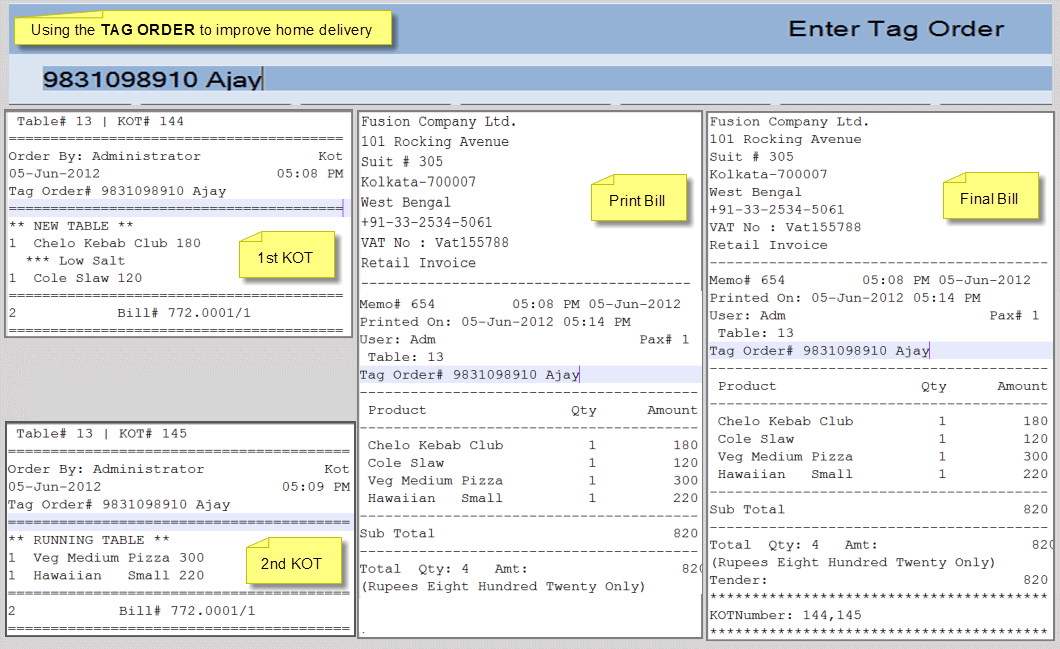 You can take is first name and phone number in the tag. Later when that customer comes to pick up the order, you can find that table or order by that name.

Once inside the table - The operator will TAG the table using virtual KB.