Scenario:
There are total six different menus working in your restaurant. Out of which two you use to run on Monday to Friday and rest four on Saturday and Sunday.  More you don't want to allow menu(s) not wished for that day.
Steps:
From main menu go to the Sale Invoice (Scan POS) (S > T > S)
Press Alt + O to get Sale Option screen
Find the "Menu" field and press Enter key
Set the desired week days for each and every menus as shown in the picture below
Subsequently, menus can be used on selected weekday only.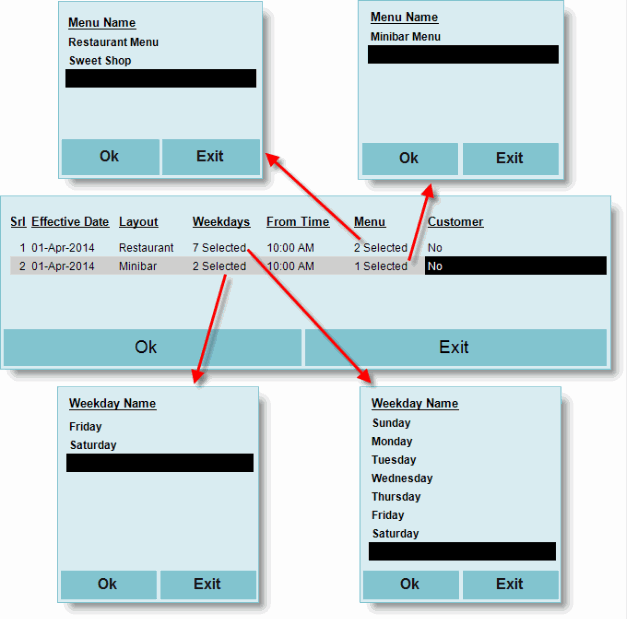 Note:
If no menu is defined for a week day then it will show a message say "No default menu selected".
Other Menu will show only current menu based on the date-time-weekdays-layout etc.