Steps are as follows;
From main go to the Sale Invoice (Touch POS) (S > T > T)
Click D Display to show Touch POS transactions for the given date range
Click C Disp Close to show only closed transactions for the given date range
Click P Print Bill to open print preview of the selected transaction row
In the preview screen click Change button as shown in the picture below;

6. Then the Preview Designer window will be appeared
7. In the preview designer window do the following changes;
Create a New Formatting Rule:

Add the Formatting Rule in Detail Band: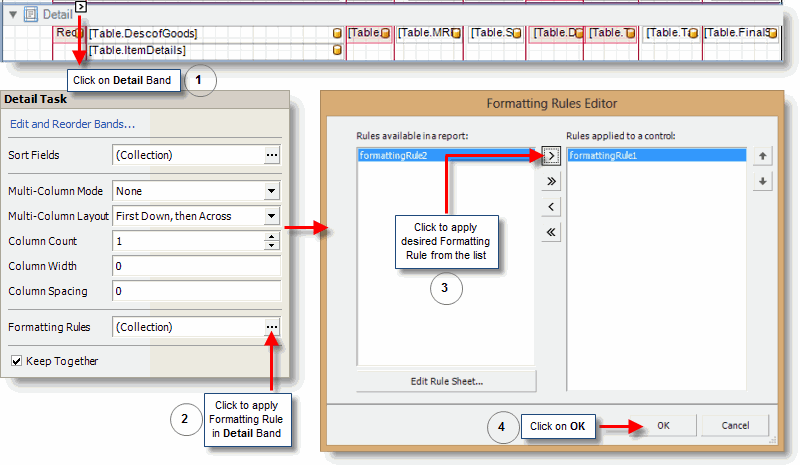 8. After desired modification made in the preview designer click Save button to save the changes as shown in the picture below;

Note:
These changes will effect only on the format file selected in Window Print Option of Sale Invoice. If you want to change in any other format file then please set that file in Window Print Option first then follow the aforesaid steps.