Answer:
New functionality added in FusionRetail 6. Now you can tender in multiple currency simultaneously. To implement this feature please use the following steps…
Step 1: Creating a new MOP for other currency
Create a new MOP (e.g. Usd$)
Set "Type = Foreign Currency"
Go to account field and press 'Ctrl+N' to create a new account

Account = Usd$
Group Name = Cash-In-Hand
Provide other details and save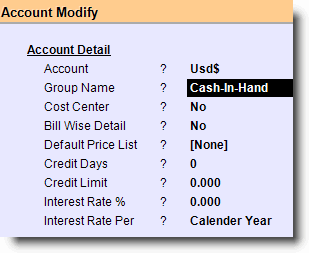 Enter exchange rate of that particular currency in 'Exchange Rate' field
Provide other details and save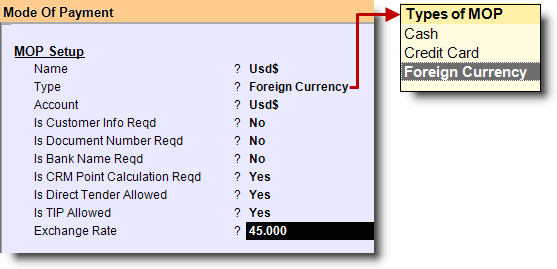 Step2: Creating transaction in other currency MOP (Scan POS)
Scan products
Press F10
Delete amount from 'Cash' MOP
Go to newly created Foreign Currency MOP (e.g. Usd$)
Press 'Insert' key from your key board it will open a new window to enter the Amount in Foreign currency.
Type the amount here
Press Enter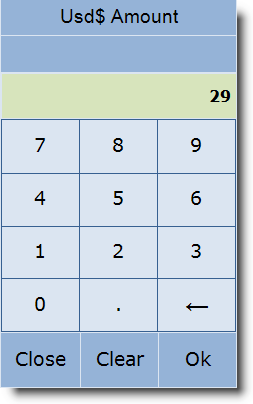 It will fill the Foreign Currency MOP field with amount, after converting them according to the exchange rate.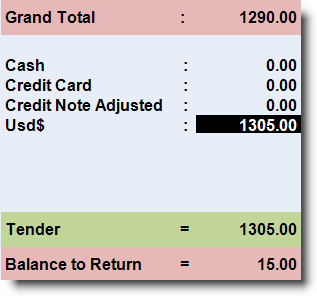 Again press F10 to finish the transaction
In MOP detail of the bill it prints the details

Step3: Viewing the report
Here you can find details according to MOP

Press Alt + a (or you can use '–A Analysis' button)

Step4: What is happening in voucher level entry?
If you open any sale voucher, which have foreign currency MOP entry you can find the following details.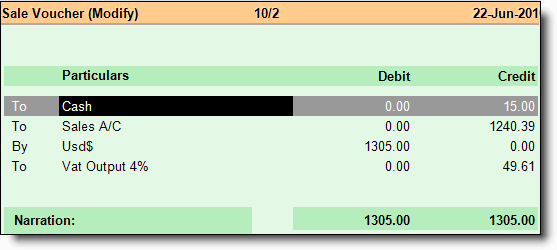 For more details please visit: