Now it is easy to identify and short list the street names of customers for deliveries. In order to get street name and street no fields in Customer Selection list, please follow the steps as given below; 
Step 1:  Do the following modifications in List Editor:
Select "Customer List" in "List Name" field by pressing 'Alt+L'
Now go to "Column Name" field & choose (by pressing 'Alt+L') "Street Name" and "Street No" respectively from the list.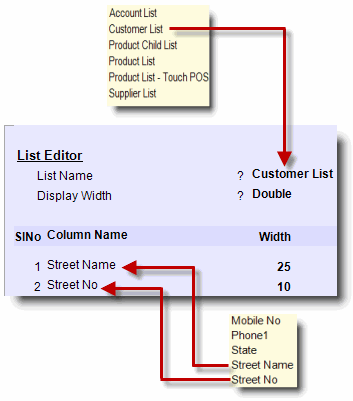 For more detail please check the link given below;
http://www.rancelab.com/help/fr6_list_editor.htm
Step 2:  Customer List in Restaurant Sale:
Open any table
Press "C" to select a customer
Click on "List" option to get list of customers 
Now in Heading "Street Name" and "Street No" has been displayed.