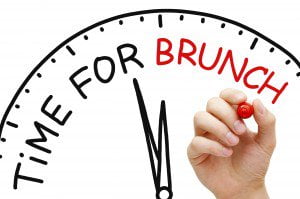 A Sunday brunch is the best gift the food industry has received. After a grueling week, the weary nerves and limbs craves for relaxation and respite, and it is very common among today's generation to hit a restaurant which serves delectable brunch on a lazy Sunday afternoon.
Kolkata being the hub of food enthusiasts, has encouraged every kind of food revolution, be it the recent fad for Lebanese cuisine or their experiment with continental or even tribal cuisine. Brunch is not an exception. But given the recent surge in the city's pub, lounges and restaurant, it is obviously not a child's game to find a restaurant which serves sumptuous brunch food, hassle-free. To ease out the work of our readers and true food connoisseurs, we have listed some of the best joints or eateries which are just not best in food quality ,but also in service.
i) Ocean Grill – Known for their seafood variety, this stylish venue at Salt Lake Sector-V, boasts of taking their inspiration from cuisines all over the world. If seafood is what you die for then this is the place, you hit without batting an eyelid. Their food is bound to provide a gastronomical indulgence to the foodies across the city of joy.
The Kiwi Cheesecake at the dessert will leave you craving for more. Moreover the spartan sitting arrangement and frequent update of dishes in the menu will force you to visit the restaurant over and over again.
ii) Mainland China – One of the most sought after restaurants in Kolkata for Sunday brunch is the Mainland China at Ballygaunge Phari. Being a traditional Chinese restaurants and one of the forerunners in this section, the food junction welcomes with a Chinese themed decor with furniture and Chinese artwork inside. In Sunday brunch circuit, it gets a high five from the food connoisseurs.
iii) Afraa Restaurant – The most prominent features which attracts youngsters mainly couples is their breezy outdoor seating area where couples can spend quality time, with exotic food, drinks and hookah to set the romantic mood right. This cosy place is ideal for youngsters to gorge on a Sunday afternoon after a refreshing slumber from previous night's hangover. The desserts are also a winner with the mini cup cakes being extremly delicious.
iv) Barbeque Nation – From north to south, every foodie in this city would vouch for this restaurant's name. It is also known as north Indian food lover's paradise as it serves World Cuisine. The Sunday brunch has a wide variety of cuisines starting from Mediterranean, American, Oriental and Asian. In veg starter the real starter is Hariyali Khumb and Cajuan spice potato while in non-veg the Korean prawns are the most tasty ones. Casatta Pastry in dessert is a real winner.
v) Caught & Bowled – The cricket themed restaurant is one of the first thing to attract foodies when they enter the restaurant. The decor is pleasant and soothing to the eye.The food quality as well as the service of the place is top notch. The specialty in food lies in two items. Those show stealers are sangam sheek kebab and a special Chinese crab dish mixed with bang bang sauce, made with authentic chinese spices.
So, food lover's, a Sunday brunch plan will not be too late I guess ….??