Food businesses are already a very enticing idea but when it comes to execution, there is more to be done than one can imagine. The returns are huge, if done right. Now, when we talk of food truck businesses, a lot remains the same yet a lot changes! If you have been toying with the idea of putting a food truck business together and get it going, then you need to go step by step in order to avoid any hassles that can crop up later on. You need to be very careful and leave nothing unattended to ensure a smooth start and success for your business.
Step-by-Step Guide
Whether it is about food truck permits or food truck marketing, there is a lot to be planned. Here is a step by step guide that will help you with all the necessities and the nitty-gritty.
The license
To set up a food truck business, the first thing you need is a food truck license because if everyone could just buy a truck and set it up anywhere they like, it would get extremely chaotic!
Every city has different licensing demands which include obtaining certificates from the health department, permits for the truck, etc. You need to enquire about the legalities and regulations of the city you are in.
Some cities have a particular cap on the number of food trucks they allow. If there are too many food truck business operators already, you might have to wait a bit. All said, once you get all of these permits and licenses, you are sorted; at least in the paperwork department!



Buy the truck 
To start a food truck business, you need to buy a truck! Now this is one of the easy parts. Of course, a food truck doesn't come cheap, but it definitely is a heavily discounted option as compared to a rented or a bought place in any of the commercial places to open your own restaurant.
However, the equipment for food truck does not come very cheap and will need to match all health and safety standards. This is because health departments in all cities lay down the same standard requirements that they do for any other restaurant.
Therefore, if setting up a whole new food truck is turning out to be a disaster for your budget, it is wise to go for a second-hand food truck that already has all the equipment in place. With some repairs, you can make it look good as new while saving big bucks.
Another factor that will determine the type of food truck you use for your food truck business is the kind of food you wish to sell from this setup. If you are going to prepare all the food on this truck, you will need a large one to meet your needs. On the other hand, if you are going to prepare food at home or elsewhere and then only sell it from your truck, a small one will be good enough.
If you are not wise enough to choose your truck according to your business needs, then you will either end up wasting a lot of space and money or falling short of the necessary requirements.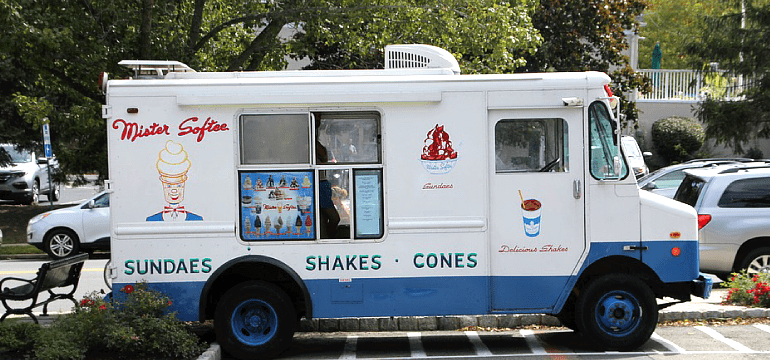 Your cuisine and inventory
Well, this might seem like it is the easiest task of all here, and if you think so, you haven't done your market research well. There are thousands of food trucks in your city, and all of them offer the same old grub to their customers. Well, not all. Some of them stand out, and it is not only because they cook good, hygienic food but also because they probably serve something different and unique.
Even though you might opt to go for popular cuisines like Chinese and Italian and models like QSRs for your food truck business, you will need to think of something that makes your truck stand out.
You must decide on it and get your ingredients and restaurant software ready to manage your inventory so that you don't face a problem later on. Once you have a good enough database of vendors and trusted sources from where you will be purchasing your raw material, you will be quite sorted.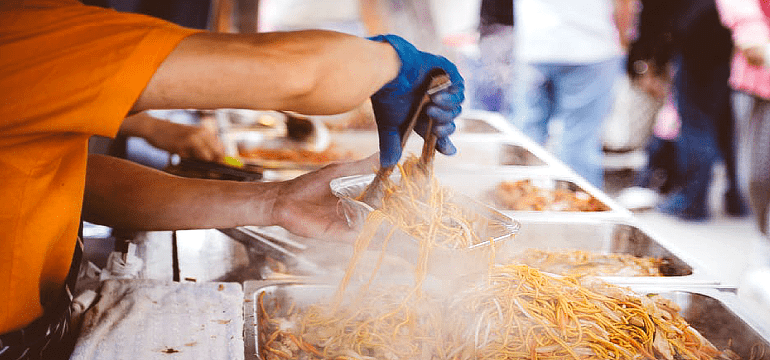 The essence
Besides food, you need to decide on a good theme that resonates your food and services. Something quirky and fun or anything unique always catches the eye. You must revolve your costumes and decor around one particular theme that will exude the essence of your food truck business.
This might not seem all that important to you right now, but it is going to invite a huge number of footfalls and will help you with your food truck marketing as well.
Financing and insurance
These are the most vital aspects of a food truck business or for any other business. You might have some capital on you, but it will not be wise to spend it all at once since you will be risking your security. You could either take a bank loan or borrow some money from your trusted network of friends and family. Do a thorough check on the interest you will be paying and the down payment you need to make.
Insurance is another essential aspect here. You will be on wheels, and if you are cooking extensively with a lot of equipment like ovens, etc. then those factors also need to be taken into consideration. Be careful and don't miss out on anything.



Though there are so many angles that make a whole picture when it comes to getting yourself prepared to start your very own food truck business, there is nothing to worry about. You must know that if you take care and don't leave out any of the important aspects, you will be sorted and your business will do well.
Whichever cuisine you may choose, remember that patience is the key to any business's success. As Mark Twain once said, "The secret of getting ahead is getting started".