Appearance is so important in a retail shop that you should put a great deal of thought into planning and executing your displays. Display or Point-of-Purchase (POP) as they call it, be it window or rack or floor space, needs to follow certain principles.
Principles of display: Customer must be able to
See the goods
See the quality and utility
See the price
Self-select
And the customer must be able to do all of the above in the shortest possible time.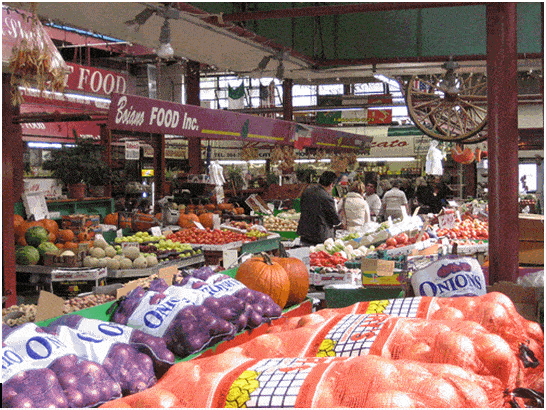 Decide how to best place your Shop and how best to display it. Consider the "good, better, best" display philosophy. Following are some handy display tips:
You can choose following order to display:
By Product
By color
By size
By quality and/or price
By product characteristics
By lifestyle
By age group
By a combination of several elements
Slow sellers
By a combination of several elements
Remember:
The choice of presentation method must be based primarily on the way the customers choose.
A basic philosophy for a shop is to expose the customer to the best merchandise first. But sometimes other considerations, such as the return on an item and its volume selling appeal, might mean that we don't want to push the top price line.
For example, it's not necessarily a good idea to lead with top priced goods in a low socio-economic area.
Tips:
You should be constantly research new way to display. Whenever you travel to a new town, look at shops similar to the kind you are planning. It may trigger a new idea for you.
You cannot let your displays become stagnant. You must be constantly updating and changing them to keep customers interest.
If you don't have Display talent, then you can take help from your business partner or any one of your family members (spouses, children). The most important is any how you have to present good display, so you can also contact professionals.
Lighting can be a key ingredient of any store's ambiance.
Most commercial fluorescent give good level of light, but do little to add to a warm atmosphere.
Design your shop in the way, so it is easy to change featured items to keep your shop looking up-to-date and fresh.
Rotate items routinely, especially if the items do not sell quickly.
Frequent customers will be drawn back to your shop if it visually appears to have new merchandise.
Widow displays are very important. Make them interesting enough to encourage people to come in and see what else you have for them.
Seasonal display can be a great fun with good chance for earning, so concentrate on special holiday that will work best for you.
Finally don't be afraid to do something different. DO YOUR BEST.