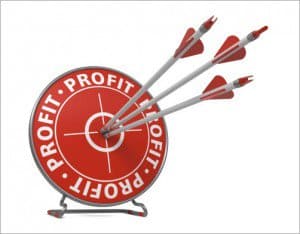 Profit is one of the major catch words in business. A business, that guarantees everything, but does not make any profit, is not a business at all. Therefore, profitability in retail is an essential aspect of each and every business. However, achieving profitability can sometimes be quite a challenge in this competitive market. If we keep a few tips in mind, we can actually make the job easier and a little more comfortable than usual.
Introducing technology can reap harvest that is unimaginable. A machine to manage the total inventory, not only saves time, but also increases accuracy of the work. The time saved can be devoted to increasing the business prospects.
Merchandise is another important issue. One must always keep merchandise of quality. If quality of merchandise is compromised, it can lead to serious compromise of customer loyalty. Moreover, the price of merchandise should also be looked after. Setting the price, should not be in accordance to the cost price of the product, but rather according to the target customer. One should think about the customer's expected price of the good. This will ensure a greater customer flow, which can actually result in huge profits.
Experiments are always a good option. Firstly, it helps to attract customers. Secondly, it promotes the retail organization. Introduction of new items, out of the box offers can seriously draw in customers, and hold them for the long run.
Regular surveys are also very important. It gives a very good idea about the competition in the market, as well as an idea about the customers' needs. Such information can help frame business strategies successfully. Sales forecast, budgets, profit statements must be tracked regularly. Hence, a low in business, found out during such regular tracking, can be immediately checked and made right.
A retail house must also keep track of its best selling product. It should use such products as its USP. This is bound to generate a good profit turnover.
When a retail house is buying its products, it should do so during the selling season. Products bought during off season, has a high chance of scoring law on quality. And that will definitely not be good on the account statement of the retail houses.
Customer feedback is essential. If the retail house knows what the customer wants, it can automatically make sure that the customer is not turning to some other competitors. That usually, makes a good mark on the profit statement.
Display of goods is another important feature. A customer must necessarily feel free while he or she is shopping. They have every right to touch and feel and check the merchandise in and out. Such customer friendly and easy environment, can guarantee a big amount of customer flow. And greater the customer flow, greater the profit.
The stocks that are really not the money makers must be got rid of real fast. Heavy discount offers, or other offers, can easily incite customers to buy such products as well as clear the shelves.
Achieving profitability in retail actually becomes an easy task with an acute sense of customer needs and satisfaction, a sound business plan and regular assessment of the business records.