Wine-making is, without a doubt, no less than an art. What makes it even more noteworthy is that every wine tastes unique. And that's why people swoon over some wines more than the others. So why not make your restaurant the right place to celebrate some of those finest wines!
As such, a large number of wine brands and varieties are available across the world. Some brands stand out for the impression they make on our palettes. Here's a list of the 10 finest wines in the world, which you should definitely consider including in your menu:
1. 2010 Yangarra E High Sands Grenache
The best wines are the ones that have a story to tell, and this Australian wine certainly fits the bill. Cultivated since 1946 in an isolated vineyard in Grenache, the Yangarra has a smoothness that just melts in your mouth.
The flavor of the sour cherry is something that is quite rare to taste, but this is only one of the many reasons why this wine finds a spot on this list. This wine is undoubtedly a mark of fine craftsmanship.
The sour flavor of Yangarra goes extremely well with spiced up lamb chops or beef.
2. TeWahi Pinot Noir 2014
Pinot Noir is a benchmark of how red wines should be made. The tightly clustered grape variety is quite sought after by wine enthusiasts, and TeWahi Pinot Noir is almost like the Holy Grail of this category of wines.
It is hardly a surprise though that this wine is so exquisite. After all, it takes the best out of two accomplished vineyards and blends them into something even better. The flavor is complex but in a very pleasant manner. This dense liquid might be a bit too rich for the taste buds, but the earthy flavor mixed with tempting fruits is not something your customers will want to miss.
Pinot Noir is a global wine so that it can be paired with a variety of Asian and Mediterranean cuisines.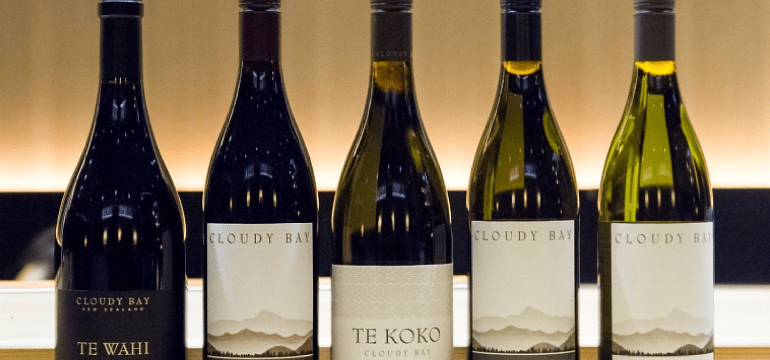 3. Adelsheim Chardonnay 2014
The green-skinned grape variety of Chardonnay holds an exceptional spot in the world of wines. The neutral taste of Chardonnay allows you to add almost any flavor to it. Fortunately, Adelsheim Chardonnay does it right by adding all the right spells to brew a magical potion.
This pale-lemon wine has an intense taste that might intoxicate you. But is not so heavy that you to choke on it. The wine is a perfect amalgamation of the new and the vintage, allowing you to cherish a bit of the flavor.
The Chardonnay is wine best served with the seafood. Sweet shellfish or fish like black cod or Mahi Mahi would be ideal to enhance its flavor.

4. AchavelFerrerFinca Altamira 2013
Anything with the word 'velvet' is bound to be tempting. So, the AchavelFerrer, with its velvety texture, is, of course, a seductive drink. What makes it amazing is the perfect blend of intensity and freshness.
The flavor is acidic and fruity at the same time, giving it a peculiar taste that cannot be found anywhere else. This classic wine has won so many awards over time, that it is hardly a surprise as to why it is one of the finest wines in the world.
This wine is so smooth that any everyday dish would complement it well enough. From cheese spread to green salads, you get a range of options to choose from.
5. Catena Alta Chardonnay
Chardonnay, as we said, will always be a favorite of wine lovers. The Catena Alta just makes it better by painting the canvas with a colorful array of flavors like lemon, cream and pineapple. This wine, complete with the hint of oak, is made for those who love a particular class in their wines. This stunning wine can be paired with the best of Italian cuisines, from risotto and pasta to pure cream and corn.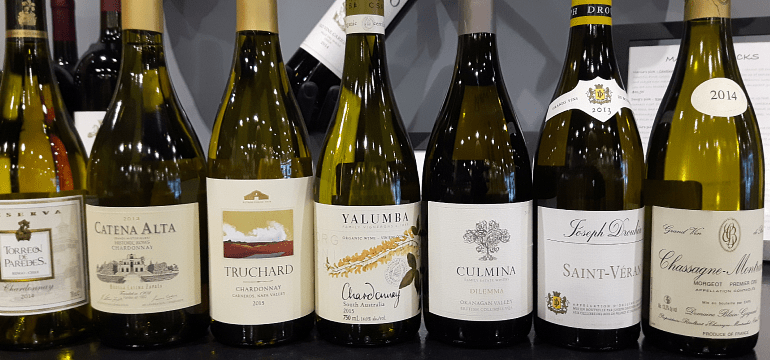 6. Caiarossa IGT Toscana 2011
Any wine enthusiast knows that Tuscany is the Mecca of wines. From this holy land comes the Caiarossa, a red wine that is too good to be true. But what makes it unique among its peers is that it is biodynamic. It means the wine is prepared in a natural, holistic manner without any added chemicals. But does that affect the taste?… Far from it!
The Caiarossa IGT is filled with the flavors of dark cherries and anise, with just the right hint of leather and spice. It combines the extracts of multiple grape varieties, resulting in a potion that is certainly one of the finest wines in the world.
The Toscana pairs perfectly with sauces; be it fruit-based or simple cream and butter ones.
7. DomaineJamet Cote Roti 2010
If you like your wine sweet and smooth, then DomaineJamet is the one you should go for. The silky texture and the flavor of blackberries and blueberries are further enhanced by the perfume put on the final product.
This wine is as complex in its making, as it is easy on the tongue. Any dish covered with warm spices like cardamom or a touch of sweet-salty flavor would do justice to this wine.

8. SauviaLeriveBianco Veronese 2011
How good could white wine get? Well, here is your answer. A lush wine filled with extracts of some amazing fruits, the SauviaLerive is a product of over-ripe grapes that carry all their wisdom with them.
A pinch of natural sugar covered by a hint of cardamom; it is the little things that make this wine one of the finest wines ever.
9. ChappelletChenin Blanc 2014
The highly acidic variety of white grapes, Chenin Blanc, is a jack of all trades (at least, in the wine world). There are so many flavors a Chenin Blanc could take, and the Chappellet picks just the right ones.
The once-abundant wine variety reaches its pinnacle in this crisp drink that is filled with some amazing fruits like peaches and tangerines. To add to it, the ripples of colors make this drink look almost like magic.
The Chenin Blanc is a favorite with vegans since it can be paired with a variety of green vegetables and herbs.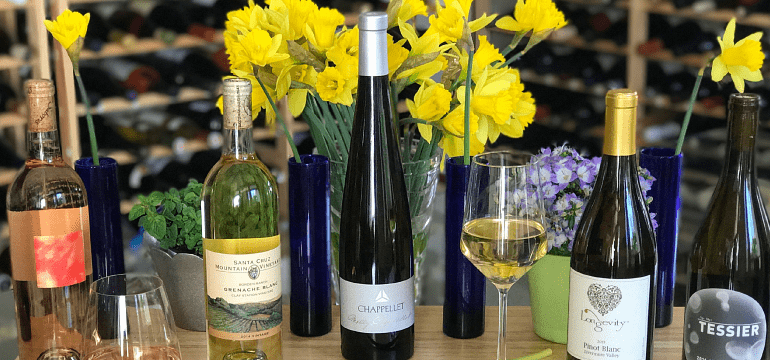 10. Foursight Pinot Noir 2007
Like we said, Pinot noir is a class unto itself. So many try to make it, yet only a few really succeed. And among them, Foursight indeed have achieved perfection. From the vineyards in the Anderson Valley, the Foursight Pinot Noir is as deep as it is smooth.
This exotic wine serves best with lamb or a hearty fish like salmon or tuna. For the vegans, mushrooms could be a great pairing.
Conclusion
Wines are not something you could swallow like cola. They deserve a particular indulgence and elegance to be consumed; which is why it is the drink of the elite.
If you want to include these drinks in your menu, the path is straightforward and complicated at the same time. A good software can help you ensure you never run out of stock of your patrons' favorite drinks.
One thing is certain… including some of these finest wines in your menu will add a whole new touch of class to your business.