Barcoding & Inventory Management

The more inventory you have, the more it costs. The more it cost, the less you earn.

The less inventory you have, the less sales is made. The less you earn.
RanceLab® FusionRetail™ 6 helps you to keep right inventory to increase profits and reduce cost.
RanceLab® FusionRetail™ 6 Inventory can be implemented very fast without hampering the sales and other day-to-day processes. This means you do not lose anything while implementing. It includes a complete Stock Accounting for any number of Products and SKU's with a set of user definable options to suit your business needs.
Bar-coding: Manually recording item X while buying and selling item Y causes stock mismatch. The result is un-reliable stock report. RanceLab® FusionRetail™ 6 barcode integration eliminates these errors and also speeds up your purchase and sale process. Barcode designer and one click generation of barcode labels with laser or barcode printers makes the process easy.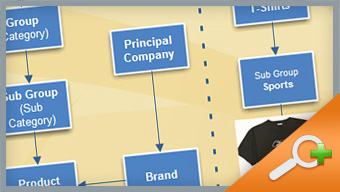 The correct hierarchy is the mother of all MIS (Management Information System). Correct categorization is half job done in retail.
RanceLab® FusionRetail™ 6 Inventory helps you to correctly classify and categorize complete stock accounting for any number of products and SKUs. With our innovative procedures you can avoid common mistakes and create a healthy hierarchy which in turn helps to reduce the stock cost.
You can simply scan the product UPC/EAN and provide information such as quantity, cost price, MRP, sale price and other dimension of like size, color, design, etc. as applicable.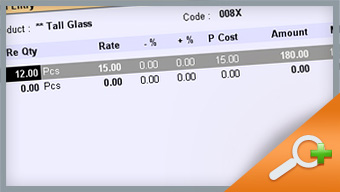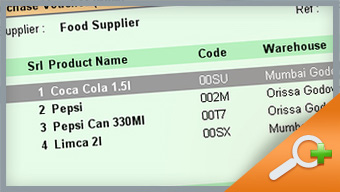 RanceLab® FusionRetail™ 6 Purchase instantly displays last purchase details, auto-fill last prices, and separate classification for each purchase and to track and monitor good and bad business associates. It also helps to crate a correct master when you are adding new products.
POS – Point Of Sale – A do–it–yourself section of RanceLab® FusionRetail™ 6 Inventory. It shoulders the responsibilities of an operator and boosts her for greater productivity. A concise, to-the-point and ready to use options loads them like a soldier on a war-front.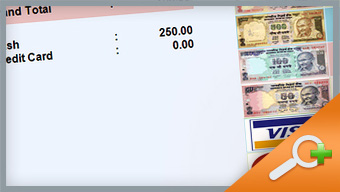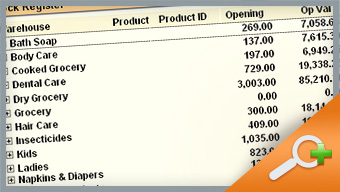 Plan your merchandize by quickly looking at its performance in your inventory book. RanceLab® FusionRetail™ 6 generates a few selected and finest inventory reports that facilitate an entrepreneur in making the right decision at the right time.
RanceLab® FusionRetail™ 6 Barcoding & Inventory Management has following features:

Location – Warehouse

Department

Groups (Category)

Sub Groups (Sub Category)

Brands
Products with Different Matrix like

Size, Color, Design

Serial Number, Warranty, IMEI Number

Mfg Date, Expiry Date, Batch Number Or User–definable Matrix and Matrix Field Lists (Edition Check)

Prepaid – (Edition Check)

Bin Location for Stock Identification

Easy Capture of Inventory Images

Barcode Label Designer

Multiple Unit Maintenance

Auto Fill Last Cost and Sale Price at Purchase

FIFO [First In First Out] Method of Selling

Opening Stock

Purchase Order, Purchase Invoice and Purchase Return (Debit Note)

Stock Transfer to Branch or Warehouse

Stock Journal (Repackaging) Production Consumption

Physical Stock Verification and Adjustments

Sale Order, Sale Invoice and Sale Return (Credit Note)

Rate Changes (Edition Check)

Purchase Order, Invoice and Returns Register

Sale Order, Invoice and Returns Register

Stock Ledger and Statement

Stock Transfer Register

Stock Journal Register

Opening Stock Register

Physical Stock Report

Stock Discrepancy Statements

Stock Discrepancy Adjustments

Tax Register